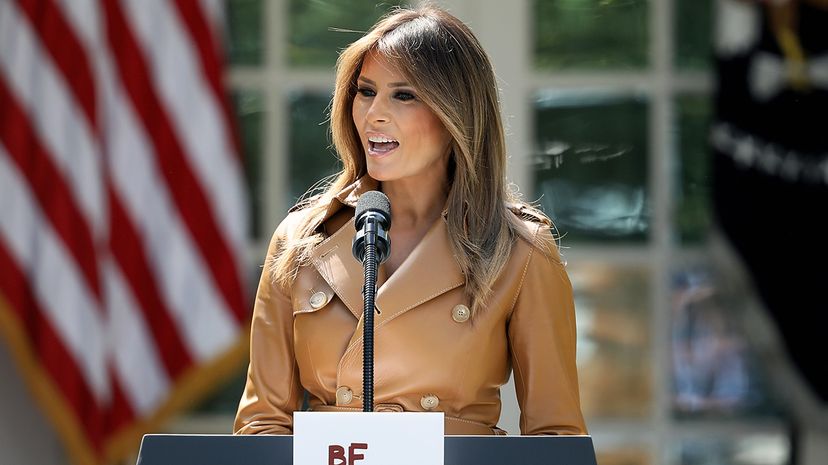 When "Money" magazine asked executive salary experts to come up with a fair compensation for the first lady of the United States, one firm thought the best equivalent was COO (chief operating officer) of a global corporation. They estimated that a "first lady COO" working in Washington, D.C. should take home $287,000 a year.
Instead, first ladies from Martha Washington to Melania Trump have been paid exactly zero dollars, despite the fact that first lady-ing is a full-time job that requires the combined skills of an event planner, policy adviser, community relations manager, spokesperson, brand ambassador and we can only assume professional therapist.
But there's a reason why you will never hear a first lady rightfully grumble about equal pay for equal work. Because the White House knows that paying the first lady would effectively make her a politician. And if there's one thing we've learned from decades of political research — and the rise of outsider candidates like Donald Trump himself — it's that people hate politicians.