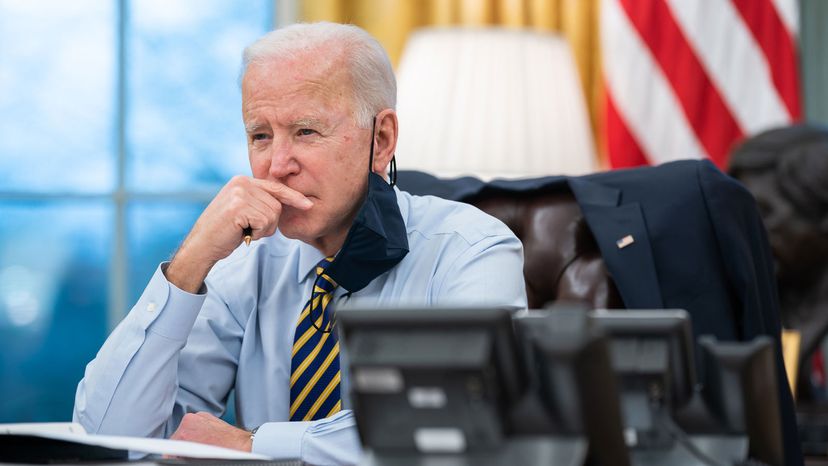 The minute that Joe Biden assumed presidency of the United States, the clock started ticking on his first 100 days in office.
Well before he was elected, Biden was promising decisive action in his first 100 days to combat the COVID-19 pandemic, rebuild the economy and address racial injustice and inequality.
But why the fascination with a president's first 100 days? After all, we elect presidents for terms of 1,460 days. What's so important about these first three months and change?
Blame FDR.
"We started using the term 'first 100 days' after Franklin D. Roosevelt's first 100 days," explains Jonathan Ladd, associate professor of public policy and government at Georgetown University. "FDR's first 100 days were so productive that we've talked about it ever since."
FDR came to office in 1933 in the depths of the Great Depression. He signed 76 pieces of legislation in his first 100 days, including 15 major overhauls and new programs. He took the U.S. off the gold standard, revamped the banking system and created jobs through the Civilian Conservation Corps and the Tennessee Valley Authority.
No president since has even come close to FDR's productivity — Kennedy passed 26 bills, Reagan just 9, Obama only 11 — but that hasn't shaken the fixation on the first 100 days. It remains a benchmark of political efficiency and a convenient measure of a new president's power. A study showed that before the 81st Congress (1949-1951), the average number of laws passed during a president's first 100 days was 46, compared to 16 for later time periods.