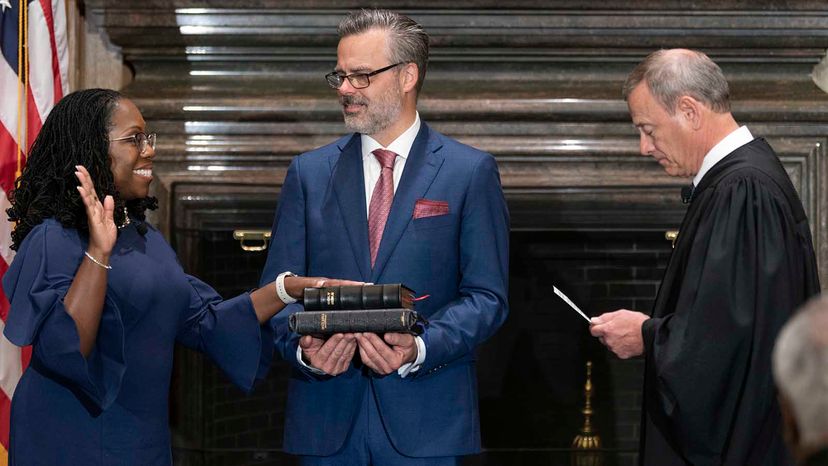 On Jan. 27, 2022, long-time Supreme Court Justice Stephen Breyer announced that he would retire, effective at the end of the current term, giving President Joe Biden his first opportunity to appoint a justice to the bench since being elected president. After a rigorous search to identify Breyer's replacement, Biden announced Feb. 25, 2022, he selected Judge Ketanji Brown Jackson to serve as the next associate justice on the Supreme Court.
Of course, appointing Supreme Court justices is the job of the POTUS. Former president Donald Trump nominated — and the Senate confirmed — three justices while he was in office. Trump's last nominee, associate justice Amy Coney Barrett, was confirmed just 30 days after Trump nominated her and less than six weeks after her predecessor, the late justice Ruth Bader Ginsburg, died.
These nominations are nothing new. But they have been matters of tremendous importance to American law almost since the inception of the United States.
A president's nomination to the Supreme Court can make a profound impression on history, so it's important to understand how these appointments work. From how justices are nominated, to who's qualified to serve and how a nominee is approved, it's a pretty involved process. And of course, there are some complicated politics that come into play.