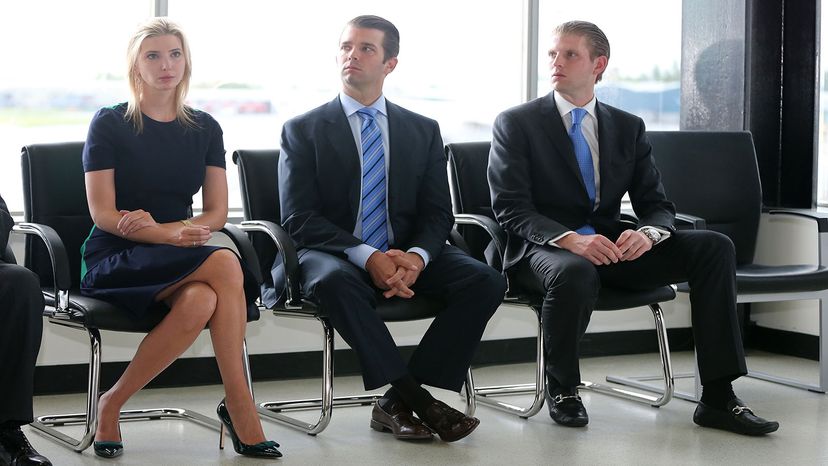 When outgoing President Donald J. Trump became the first president in U.S. history to be impeached twice by the U.S. House of Representatives on Jan. 13, 2021, his future and those of his adult children became instantly darker and more uncertain.
The United States Secret Service provides 24/7 protection for the wives and kids of the U.S. president and vice president, including their adult children, and the Trump offspring have been no exception. The Secret Service has, during the four years of Trump's tenure, spent enormous amounts of money providing protection to Trump's children. In October 2020, The Washington Post reported that the Trump Organization, on behalf of Ivanka Trump, Eric Trump and Donald Trump Jr., had charged the federal government at least $238,000 for Secret Service lodgings when they and their families visited Trump properties.
The adult Trump children have caught plenty of flak during their father's administration for hauling their Secret Service details all over the world at the U.S. taxpayer's expense.
Secret Service officers have trailed Don Jr. and Eric all over the world, including on trips to celebrate the openings of new Trump-branded hotels and golf courses, and to check on other Trump Organization projects and potential investments — U.S. taxpayers have covered the bodyguards' airfare, hotel rooms and meals. The Secret Service won't release its travel expenses, but the hotel tab on a 2017 trip for Eric Trump to Uruguay alone was estimated at nearly $100,000, according to The Washington Post.