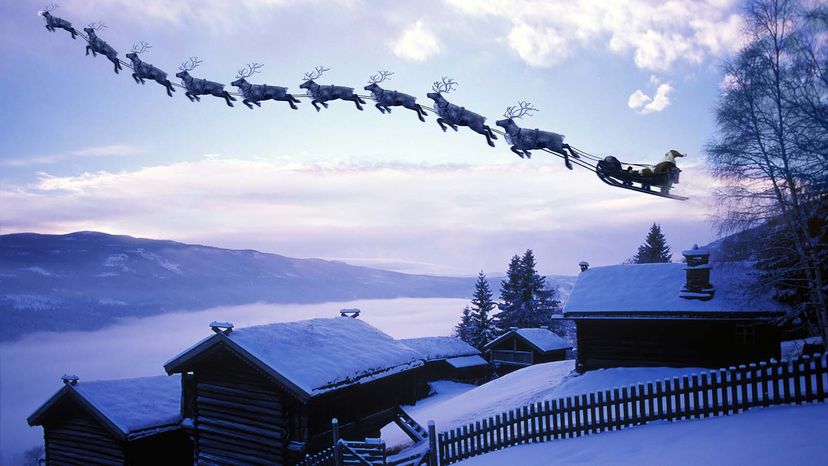 On Christmas Eve, millions of children around the world will settle anxiously into bed, hardly able to contain themselves. What vision could possibly dance through their heads, turning them into twitchy, restless insomniacs for just one night? Is it the Sugar Plum Fairy from Tchaikovsky's ballet "The Nutcracker" or the sugarplums from Clement Clarke Moore's poem "A Visit From St. Nicholas"? Can sugarplums really do such a thing?
Chances are the children are thinking about toys, Santa Claus and his team of reindeer. If the children have been nice this year, jolly old St. Nick should be landing his sleigh on their roofs sometime late during the night.
Everyone has their own traditional image of Santa's sleigh, but there is almost certainly more to it than just a sled and a team of eight reindeer. Although no one may ever know for sure just how Santa operates, we at HowStuffWorks have what we think are the most logical explanations for how the big guy accomplishes all that he does: science and technology.
Sure, demystifying Santa's modus operandi puts us at risk of getting nothing but coal in our stockings this year, but it's all for the noble pursuit of yuletide knowledge. After all, have you ever wondered how Santa's sleigh flies? What about the reindeer? How do they pull his sleigh across the globe in just one night? And how does Santa fit all of those presents into one bag? Keep reading to learn more about the technology that might drive Santa's sleigh, based on our best educated guesses.