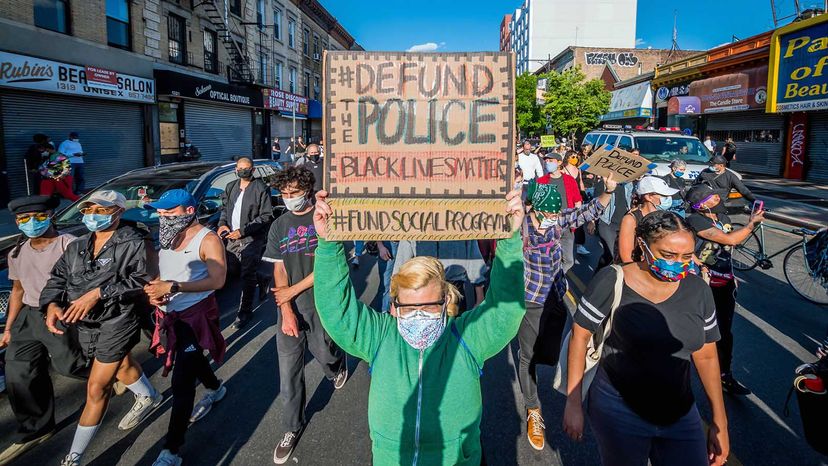 Amid the anger and widespread unrest over the death of George Floyd while being arrested in Minneapolis May 25, 2020, (and then the shooting of Rayshard Brooks by an Atlanta police officer a mere 25 days later) many weren't satisfied just to see officer Derek Chauvin charged with second-degree murder and three others charged aiding and abetting the crime. (Brooks' death is still under investigation.)
Instead, there's been a growing outcry in Minneapolis and other cities across the United States to "defund the police," a slogan that protesters boldly have painted in yellow letters on streets in Washington, D.C. and elsewhere.
Beyond outrage over allegations of police misconduct or excessive use of force, calls to defund the police also reflect discontent about the vast amount of funding and resources that go into their budgets. Proponents of defunding question whether heavily armed police really make communities any safer, while arguing police departments are ill-equipped to deal with the real problems that many urban residents — particularly chronically impoverished neighborhoods — face.
Instead, advocates want to see tax money diverted from departments and spent on other services such as housing for the homeless, mental health clinics, drug treatment programs, education and job training.
Minneapolis city council member Jeremiah Ellison and other Minneapolis council members unanimously passed a resolution commencing a yearlong process "to create a transformative new model" for public safety in Minneapolis, where the city currently spends $193 million a year — 36 percent of its total budget — on cops.