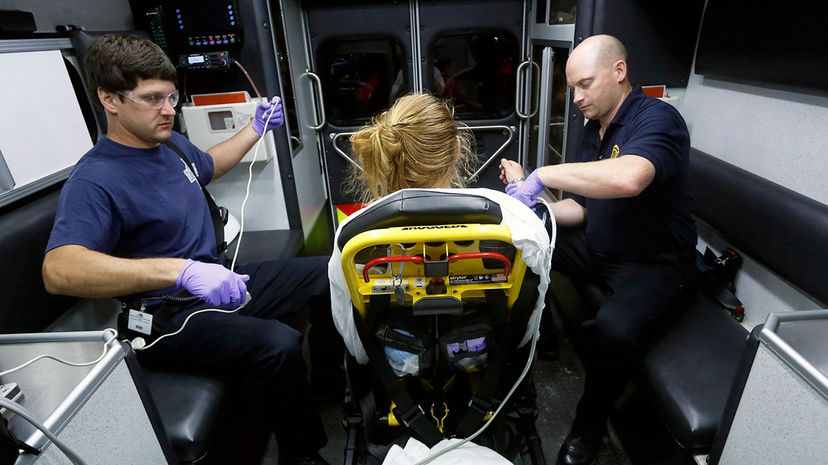 Judge Craig D. Hannah could certainly understand where the defendants in his courtroom are coming from. Presiding from the bench in Buffalo City Court in western New York, Hannah knew the sting of drug addiction. He was once hooked on cocaine, which derailed his chances of becoming an officer in the U.S. Marine Corps. Moreover, he presides in a city where the number of opioid overdoses has been on the rise for years [sources: Williams, Westervelt].
According to a report by NPR, one day in 2017, 26-year-old Caitlyn Stein stood before Judge Hannah a month after she entered a drug program to treat her heroin addiction. Stein gave the judge a folder brimming with awards and certificates she earned during her stay.
"Oh, you've also been a positive peer mentor," Hannah was quoted on NPR during Stein's court appearance. "Wow. You really did your thing down there. Congratulations. How many days clean?"
"Twenty-nine today, judge," Stein replied.
"Keep up the good work. That's awesome," Hannah told her.
"I will," she said.
Hannah lords over Buffalo's Opiate Crisis Intervention Court, an experimental spin-off of the more traditional drug courts where non-violent offenders do not go to prison but are channeled instead into recovery programs. If any of the defendants who appear before Hannah continues to use, the judge can send them back into the criminal court system, or more likely than not, give them another opportunity to get clean. If a person successfully completes the program, prosecutors can drop or reduce their charges [sources: Williams, Westervelt, The Economist].
Buffalo first implemented its drug court in the 1990s, when crack cocaine was the drug du jour. As opioids began to ravage the city, court officials found that drug court participants were overdosing and dying at an alarming rate. In 2017, with a grant of $300,000, Buffalo's Opioid Crisis Intervention Court opened with Hannah as its chief judge [source: Schanz]. Since its birth in May 2017, only one defendant out of 204 has since died of a drug overdose [source: National Center for State Courts].
The success of Buffalo's Opioid Crisis Intervention Court seems to mirror the accomplishments of other drug courts around the country. Drug courts save taxpayers money, reduce crime and, perhaps more importantly, turn strung-out drug addicts into productive citizens.