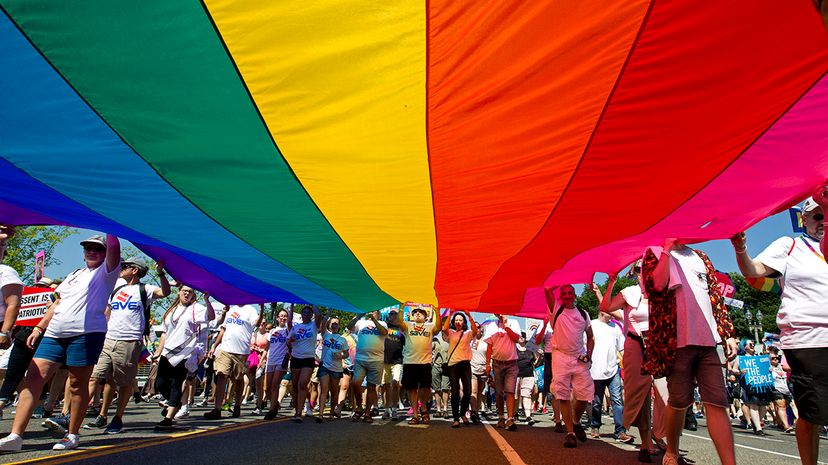 The question seems almost disarming in its simplicity: How many gay people are in America?
Or, taking a more wide-angle, modern look at it: How many Americans identify as LGBTQ?
The question is simple enough. The answer most certainly is not. Just approaching an answer is a chore. People have been working at it for decades. And nobody — not even those most deeply involved with the LGBTQ community — has a definitive answer. Not yet.
"There are some really standard baseline numbers ...," says Meghan Maury, the policy director for the National LGBTQ Task Force, the country's oldest LGBTQ advocacy group. "But it's hard to know what's accurate, right? Young folks are much much, much, much, much more likely to self-identify as LGBTQ, really significantly more likely. Older people are less likely ... It's hard for us to actually know what numbers are right."
Everyone involved in trying to answer the question has an educated guess. But an accurate estimation, backed by solid science and carefully curated data? Nobody's quite there. Not yet.