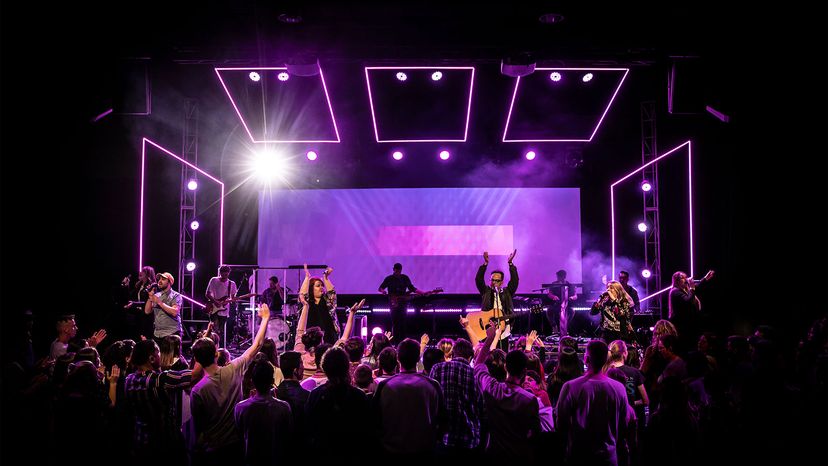 It was the summer of 1906 and something extraordinary was taking place in a tumble-down shack in the industrial outskirts of Los Angeles. Crowds gathered day and night at the Apostolic Faith Mission to be part of the Azusa Street revival, a charismatic Christian renewal movement led by a black minister from Louisiana named William Seymour.
The Los Angeles Times took notice of the unusual spiritual awakening on Azusa Street, describing ecstatic attendees "breathing strange utterances and mouthing a creed which it would seem no sane mortal could understand," adding that "devotees of the weird doctrine practice the most fanatical rites, preach the wildest theories, and work themselves into a state of mad excitement."
The Times may have scoffed, but for the thousands of believers who traveled cross-country to join Seymour's grassroots spiritual movement, there was real power and Biblical truth in all of that "madness." Their spontaneous and euphoric expressions, known as "speaking in tongues," were a clear sign that they had been baptized in the Holy Spirit, just as Jesus's disciples were "filled with the Holy Ghost" and "began to speak with other tongues" during the Jewish feast known as the Pentecost.
Word of the spiritual storm on Azusa Street quickly spread across the country and eventually around the world, launching the wildly popular Christian movement now known as Pentecostalism. Pentecostal worship is famous for its spontaneous outpourings of the Holy Spirit through singing, speaking in tongues and divine healing. Today, just 113 years after the Azusa Street revival, Pentecostals number about 300 million believers worldwide, ranking second only to Catholics as the world's most practiced Christian denomination.
In the United States, two of the largest Pentecostal denominations are The Church of God in Christ whose 6.5 million members are mostly African-American, and the Assemblies of God with 3.2 million members across more than 13,000 congregations. There is also the United Pentecostal Church International which has 5.3 million members worldwide
Pentecostalism and related charismatic Christian movements are among the fastest-growing religious denominations in the world. In 1980, 6 percent of all global Christians were Pentecostals. By 2015, 25 percent of global Christians were Pentecostal with the greatest concentrations in what's referred to as the "Global South" — largely impoverished regions in Africa, Latin America and Southeast Asia.