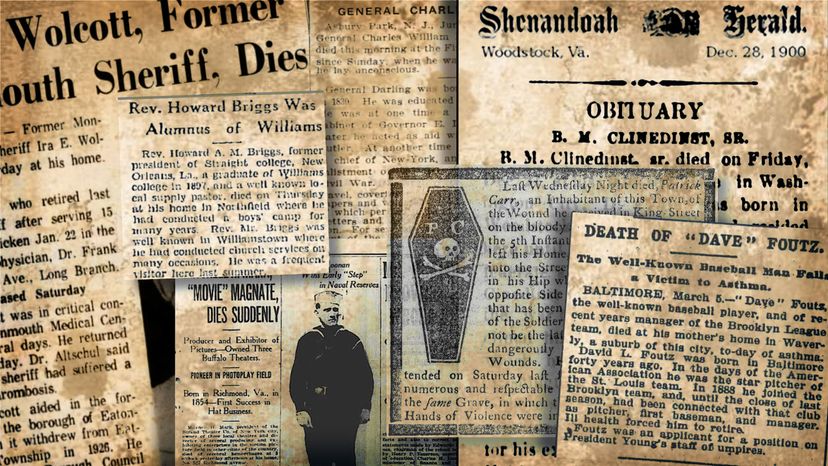 My in-laws are in their early 70s, and they're still subscribers to their small-town daily newspaper. The first thing they do every morning is flip to the obituaries section, curious if they recognize high-school classmates or neighbors among the faces and names of the recently deceased. They're not alone.
For more than 250 years, newspapers have published obituaries to announce the deaths of the famous and familiar. Obituaries fulfill a unique role in local communities and broader society, both notifying the public of a passing and inviting them to join the collective mourning process.
As print newspaper circulation has declined sharply over the past 25 years, so have print obituaries. But the familiar format of the obituary remains, even as death notices move online to websites like Legacy.com or heartfelt posts on social media.
Ancestry, the genealogy website, recently upgraded its online obituary archives to include more than 262 million published obituaries dating back to the 1750s. Ancestry is now using AI algorithms to extract biographical data from centuries of obituaries — birth and death dates, geographical locations, parents' names and next of kin — to automatically populate subscribers' family trees.
The first obituaries were published in ancient Rome around 59 B.C.E. on papyrus newspapers called Acta Diurna (Daily Events). But these death notices didn't become prevalent until much later. Brian Hansen, senior vice president of emerging businesses at Ancestry, says that if you look back at newspapers published in 1759, Ancestry's AI bots could only find four obituaries from more than 3,000 digitized pages. Those figures didn't break 100 obituaries a year until the early 1800s.
At the same time, newspapers regularly published stories about the deaths of well-known public figures like politicians, wealthy businessmen, artists and other newsmakers, but those stories, written by journalists, were distinct from the shorter death announcements that evolved into the modern obituary.