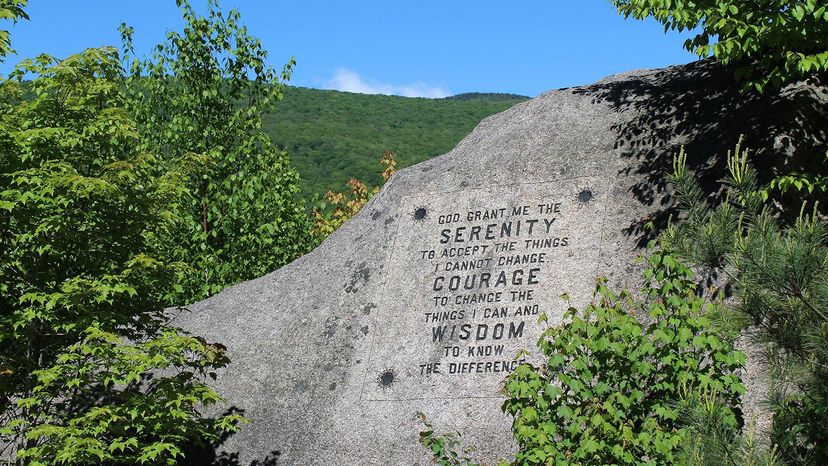 The serenity prayer feels timeless. Just 25 words long, the humble and sincere prayer is a plea for comfort, strength and wisdom in a turbulent world:
God grant me the serenity
To accept the things I cannot change,
Courage to change the things I can, and
Wisdom to know the difference.
Within Alcoholics Anonymous (AA), the original 12-step recovery program, the serenity prayer is nothing short of scripture. It's printed in every AA handbook, embossed on plaques in meeting halls, and recited daily by individuals struggling with addiction or at group meetings.
But who wrote the serenity prayer? Early attempts by AA to identify its origins generated a long list of potential authors, including St. Francis of Assisi, Aristotle, Sophocles and ancient sages from Egypt to India.
The true author of the serenity prayer isn't a household name like St. Francis or Aristotle, and he didn't write his famous verses in some ancient tongue. He was a German-American theologian and Christian ethicist named Reinhold Niebuhr (1892-1971), and he penned the original words of what became the serenity prayer in 1932. Then he promptly forgot them.