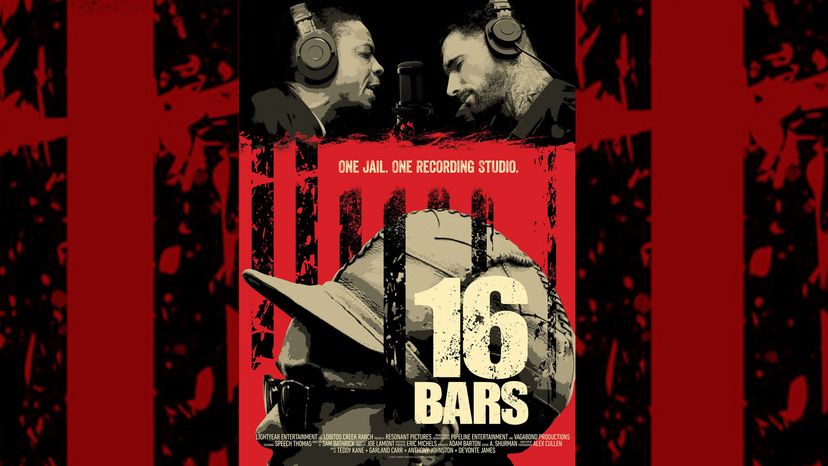 Tennyson "Teddy Kane" Jackson chants into the mic. His face is damp with sweat. He's rapping about life — his life — spitting it out in rhyme: the missed opportunities, the closed doors, the trouble he's seen, the knowledge found.
At a computer, monitoring the sound, is hip-hop artist Speech Thomas.
The two musicians are not in a fancy recording studio. They're in the Richmond, Virginia, jail. And the music is part of a program that gives inmates a chance to express themselves, examine their lives and prepare for release.
Thomas, a Grammy Award-winning rapper with Arrested Development, went inside the Richmond City Justice Center to record the original music of the inmates. For the men in the jail it was an opportunity to tell their stories, connect with others and develop skills that will serve them for the rest of their lives. Their effort was documented in the film "16 Bars," released by Lightyear Entertainment, produced by Resonant Pictures and premiering in Atlanta, Georgia, on Oct. 5, 2019, followed by openings in New York City on Nov. 8 and Los Angeles on Nov. 15. The album from the recording sessions will be released by Caroline International on Nov. 8, 2019.