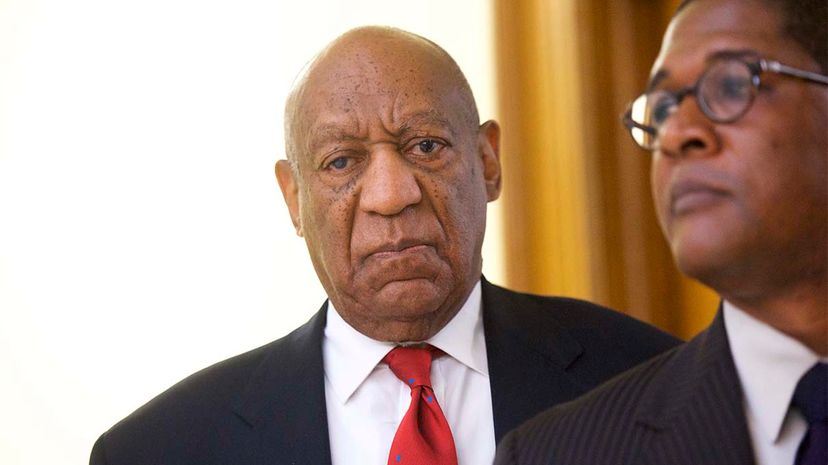 Bill Cosby was sentenced to three to 10 years in a state prison on Tuesday Sept. 25, after being convicted on three counts of aggravated indecent assault back in April. Cosby, who is 81 years old and legally blind, was taken from the courthouse in handcuffs. His bail was revoked. His lawyers had asked for house arrest because of his age and health.
The Cosby case raises a discomforting question. Should elderly offenders be treated more leniently by the courts than younger criminals, because they have less time left to live, and because their physical frailty might make it more difficult for them to survive a prison term?
For judges, it's a difficult call.
"Ten years for a 70-year-old is different from 10 years for a 40-year-old," explains Douglas A. Berman, a law professor at Ohio State University's Moritz College of Law and a nationally regarded expert on sentencing law. "There's a significant chance that a 70-year-old may not live through it." For someone such as Cosby, "functionally, even a shorter sentence can become the equivalent of life without parole."
While the rules vary from state to state, judges also often have considerable leeway to take a defendant's age into account, Berman says. The federal system only requires that a judge consider the history and characteristics of a defendant, and those vague boundaries allow jurists the option of extending mercy to geriatric offenders. At the state level, the requirements vary, but "there rarely are formal rules that say expressly that you can't think about age, or you have to do so. So it leads to a range of different judges weighing this factor, as well as other diverse factors at sentencing," says Berman.
The relatively few studies on the subject suggest that judges do often give older offenders a break. One study published in the Journals of Gerontology: Series B in 2000 found that in Pennsylvania courts, offenders in their 60s were 25 percent less likely to be sentenced to prison than those who were in their 20s, and their sentences were eight months shorter on average. Those who were in their 70s got an even sweeter deal — they were 30 percent less likely to end up behind bars than 20-somethings, and those who were incarcerated served 13 months less on average.