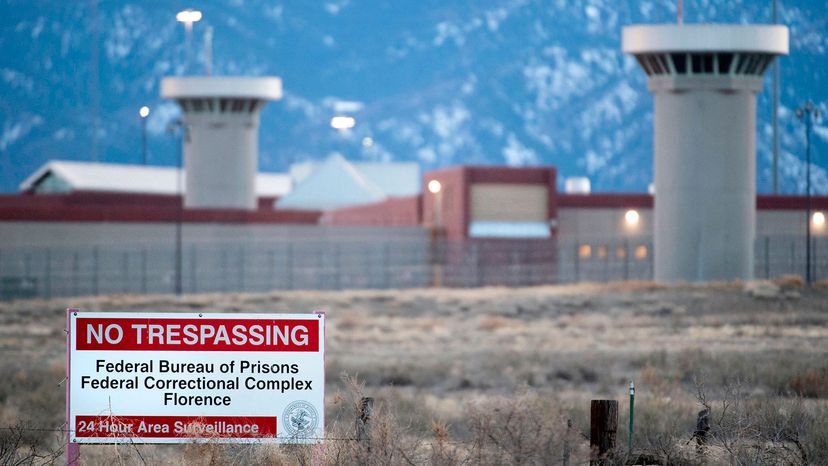 Just two hours outside of Denver, in the parched Rocky Mountain foothills, sits the highest-security prison in America. Its official name is the U.S. Penitentiary Administrative Maximum Facility, but everyone calls it the ADX. The ADX in Florence, Colorado, is the one and only federal "Supermax" prison, home to the most dangerous and escape-prone inmates in federal lockup.
Among nearly 400 male inmates at ADX are several infamous characters. Joaquín "El Chapo" Guzmán, the notorious drug kingpin, was sent to ADX after escaping twice from maximum-security prisons in Mexico. The "Unabomber," Ted Kaczynski, is in there. So is Eric Rudolph, the Atlanta Olympics bomber; the 9/11 conspirator Zacarias Moussaoui; the Oklahoma City bomber Terry Nichols; the 1993 World Trade Center terrorist Ramzi Yousef; and Michael Swango, a doctor who poisoned and killed up to 60 of his patients.
Prisoners don't end up in the ADX by accident. Many have committed murder — either on the outside or in other prisons, including killing guards. Others are hardcore gang members who have ordered or carried out prison hits. And a significant portion of the men housed at ADX — as many as a third by one estimate — have a diagnosed mental illness that makes them a serious threat to themselves and others.
But critics of the ADX and other Supermax prisons argue that regardless of these men's crimes or mental illnesses, the conditions inside these hyper-secure facilities — in which prisoners spend 23 hours a day in solitary confinement — are the very definition of "cruel and unusual" punishment. According to the United Nations, they even qualify as torture.