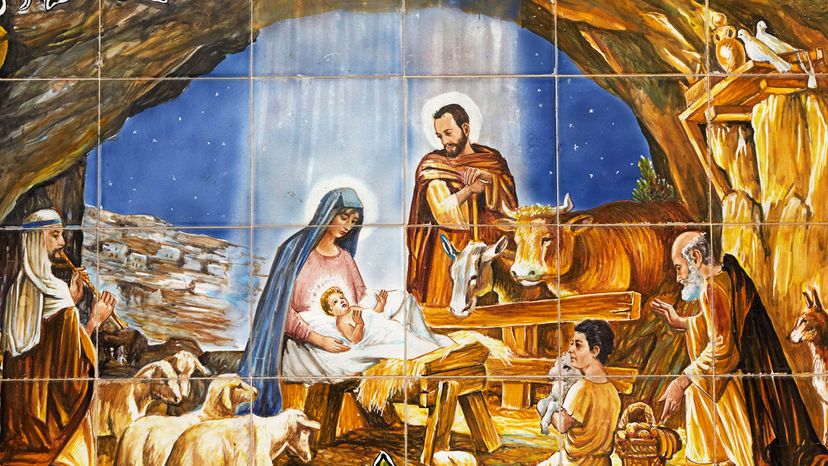 Around the world, Christians anxiously await the arrival of Christmas, a joyous day to celebrate the birth of Jesus. But more than two millennia after Jesus' momentous ministry, even Christians can't agree on his birthday. In Catholic and Protestant traditions, Christmas is celebrated Dec. 25, while Orthodox Christians in countries like Russia, Greece and Egypt celebrate Christmas on Jan. 6 or 7.
Yet according to historians and biblical scholars, even those traditional dates are debatable. The Bible's most detailed account of the Nativity is in the New Testament's Gospel of Luke, but even that "orderly" narrative — complete with highly specific references to Roman rulers and a worldwide census — fails to name a day, month or even a year for Jesus' birth.
"We have this modern obsession with dates and chronological order, but the gospel writers were much more interested in theology than chronology," says Ian Paul, a theologian, biblical scholar and author who blogs at his website Psephizo.
That said, Paul's own best guess for the true date of Jesus' birth is somewhere in September, based on a complex set of calculations related to the birth of John the Baptist, also mentioned in Luke. A fall date for Christmas makes sense when you consider that the shepherds were in the fields tending their flocks, a sign of mild weather. Paul says that by December, the Judean foothills outside of Bethlehem are cold enough to get snow.
Ultimately, whether Jesus was born in December, September or March doesn't change the true meaning of Christmas, but the debate over Jesus' "real" birthday shows just how difficult it is to place specific dates on ancient events.