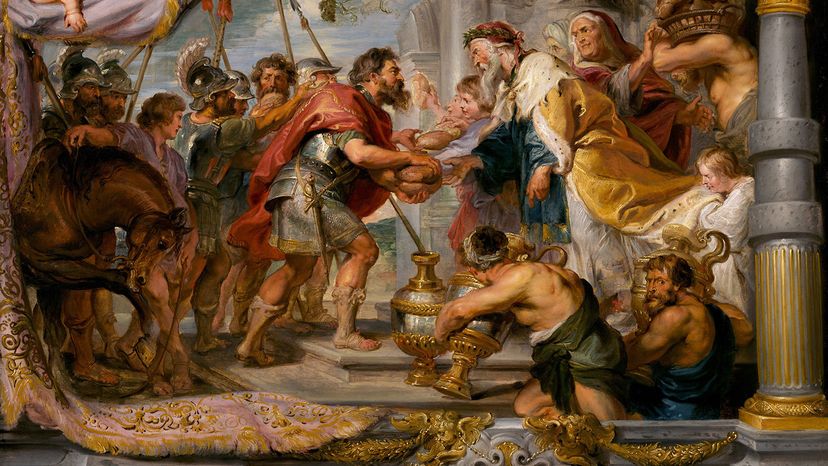 The mysterious biblical figure of Melchizedek has intrigued (and puzzled) religious thinkers and scholars for centuries. He makes a brief but significant appearance in Genesis — the first book of the Hebrew Bible (known to Christians as the Old Testament) — when he blesses the patriarch Abram and is introduced as the "priest of the Most High God."
From that single mention, various Jewish sects and early Christians developed their own disparate interpretations of who Melchizedek was and what he represented. Some apocalyptic Jewish writers cast Melchizedek as a heaven-sent high priest who existed before the flood and would return to usher in the messiah. Meanwhile, early Christians saw Melchizedek as a "type" or precursor of Jesus Christ, in that they both derived authority from an eternal and higher priesthood. Some have wondered if Melchizedek was even Jesus Christ himself in another form.
Who was the real Melchizedek? Unlike nearly everyone mentioned in Genesis and other books, Melchizedek has no recorded father, no genealogy. He is not the "son of" anyone. If a man by that name ever existed, he's been long lost to time. But exploring how the meaning of Melchizedek has been interpreted and reinterpreted over time is equally fascinating and instructive. Let's start with the account in Genesis, which appears straightforward at first, but is as problematic as they come.