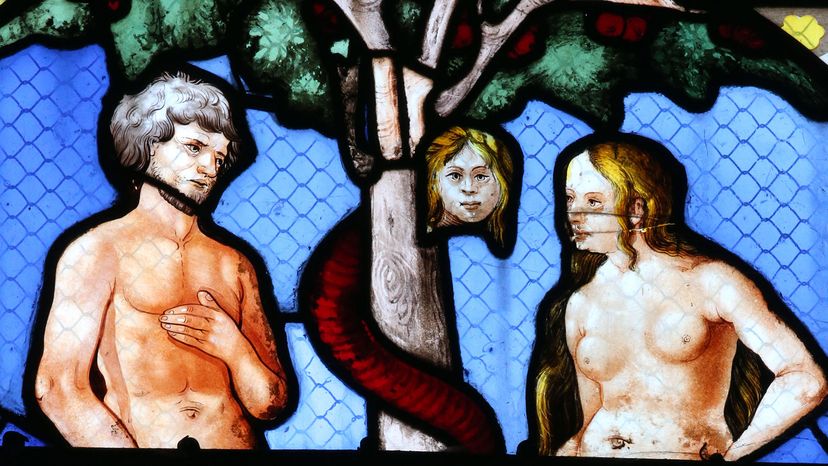 In Jewish mythology and folklore, Lilith is a raven-haired demon who preys on helpless newborn infants and seduces unsuspecting men, using their "wasted seed" to spawn hordes of demon babies. Although her name only appears once in the Hebrew Bible, over the centuries Lilith has been cast as Adam's rebellious first wife, the soul mate of Samael the demon king, and more recently as a feminist icon. So, which is the real Lilith?
Long before Judaism claimed her, Lilith-like demons were haunting the nightmares of ancient Sumerians, Assyrians and Babylonians. Male and female demons called lilu and lilitu respectively appeared in the Sumerian Epic of Gilgamesh, and the Mesopotamian goddess Lamashtu was a winged demon that tormented women during childbirth, caused miscarriages and stole breastfeeding infants.
What these various "L"-named spirits had in common was a sinister desire to strike at humans when they were most vulnerable, particularly pregnant women and newborns, in a pre-scientific age when infant and maternal mortality rates were wrenchingly high.
"To me, these ancient stories recognize the limits of our ability to control the world and reflect a desire to make these awful events seem less random," says Laura Lieber, a professor of religious studies at Duke University. "The pandemic is a reminder that there are certain things – illness in particular – that are a mystery, why certain people are afflicted and why others are spared."
One ancient tablet recovered in Syria and dated to the seventh century B.C.E. includes a chilling plea to be spared the wrath of the black-winged demon: "O flyer in a dark chamber, go away at once, O Lili!"