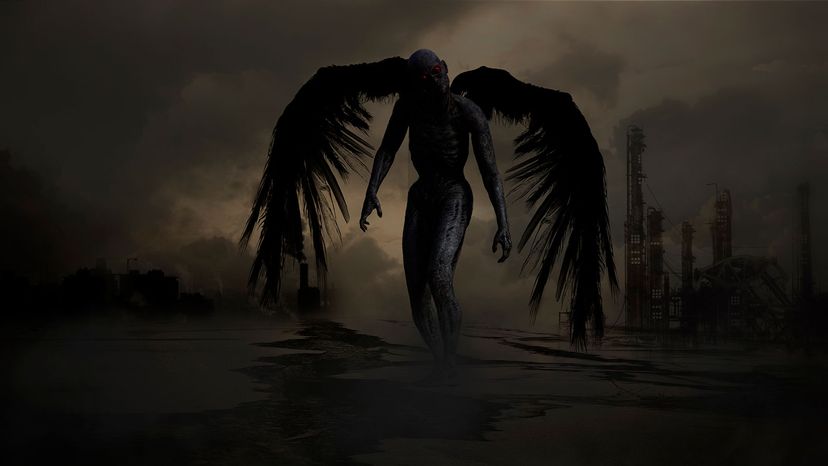 The book of Genesis contains some of the most famous origin myths in Western culture: God's creation of the heavens and Earth, Adam and Eve eating the forbidden fruit in the Garden of Eden, and God commanding Noah to collect two of every animal to survive the great flood.
But hidden among these better-known stories is an intriguing and somewhat confounding account of fallen angels and a race of superhuman giants roaming Earth. The whole wild story is contained in just three verses at the start of Genesis, chapter six. The King James Version goes like this:
And it came to pass, when men began to multiply on the face of the earth, and daughters were born unto them, that the sons of God saw the daughters of men that they were fair; and they took them wives of all which they chose. ... There were giants in the earth in those days; and also after that, when the sons of God came in unto the daughters of men, and they bore children to them, the same became mighty men which were of old, men of renown.
In the original Hebrew, the term for these giants and "mighty men" is Nephilim, which is derived from the Hebrew word naphal meaning "to fall." In that sense, this race of giants, born of unholy unions between divine "sons of God" (i.e., angelic beings) and mortal "daughters of men" (i.e., human females) are better translated as "the fallen ones."
While the giant Nephilim are barely mentioned in the Genesis narrative, they were the subject of great fascination in later apocalyptic literature, especially the Book of Enoch. In that text, which didn't make it into the Bible, a group of lusting angels conspires to sleep with human women, giving birth to a race of giants that spoil God's creation so completely that he has no choice but to send the floodwaters and wipe Earth clean.