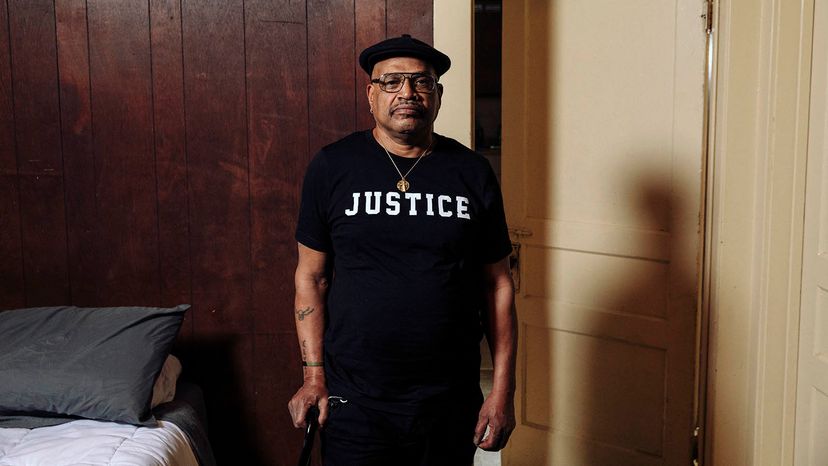 In the United States, a person accused of a crime is innocent until proven guilty. This is one of the guiding legal principles of the U.S. criminal justice system. The flip side of the presumption of innocence is that once a person is found guilty by a jury, the burden of proof to overturn that conviction falls completely on them — and it is extremely difficult. It's so difficult that even if an attorney discovers overwhelming exculpatory evidence, that still might not be enough to garner their release.
That means, for a wrongfully convicted person, the uphill legal battle toward exoneration might prove impossible. Netflix series like "Making a Murderer" or podcasts like "Serial" demonstrate just how difficult it can be to even get a new trial. That's where the work and legal expertise of organizations like the Innocence Project become so important. These organizations are dedicated to providing free legal services to innocent people behind bars so they have a fighting chance of gaining their freedom.
In 1992, the Innocence Project was founded in New York City to exonerate the wrongfully convicted through DNA testing, and the nonprofit organization works to reform the criminal justice system, according to its website. By 2004, more organizations formed and began meeting at an annual conference. The association shifted to a "loosely affiliated network" with 15 initial members and an executive board the following year. Today, the Innocence Network includes 67 member organizations around the world — 55 of which are located in the United States, mostly housed in law schools.
The organizations provide pro bono (free) legal services to people who have been convicted of crimes and are seeking to prove their innocence. Additionally, these organizations work to "redress the causes of wrongful convictions" and make improvements to the way the criminal justice system functions.