Macy's Parade Floats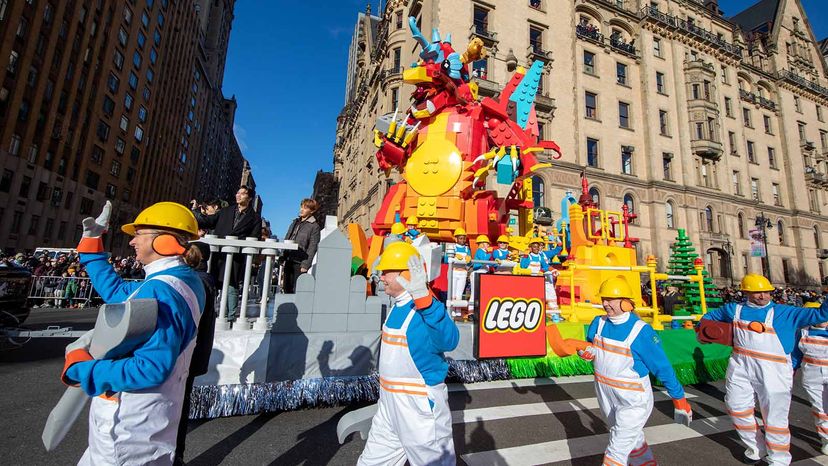 Floats have been a mainstay of the parade since its inception in 1924. The float didn't achieve its spectacle status until 1969, when Manfred Bass began creating the floats. Bass designed them so that they could be flattened for their trip through the Holland Tunnel. They were then reassembled during the predawn hours of the parade.
Today, floats are constructed of materials including wood, metal, fiberglass, fabric and foam. The Macy's Parade Studio team starts with a sketch and then makes an exact-scale drawing of the float. The pieces of the float are built, starting with a flat base called a floatbed, and then painted. Props are added, and the float is fully assembled in the studio. As is the tradition, the last float of the parade carries Santa Claus, ushering in the start of the Christmas season.
Every year the floats vary. For 2022, five new floats will debut, including "Baby Shark" by Pingfong and Nickelodeon; "Geoffrey's Dazzling Dance Party" by Toys R Us; "People of First Light" by Macy's; "Supersized Slumber" by Netflix and "The Wondership" by Wonder.