Jack-o'-Lantern Image Gallery
The most impressive jack-o'-lanterns can be very simple designs or elaborate, intricate patterns. Here are some of our favorites.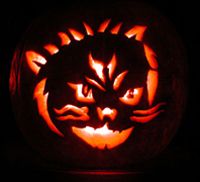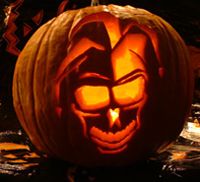 A cat and a jester.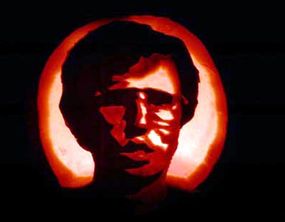 A Napoleon Dynamite pumpkin.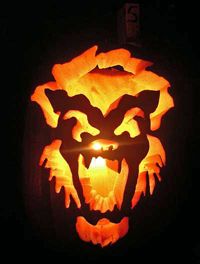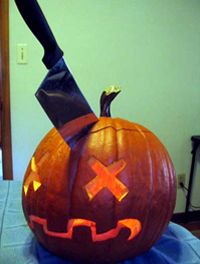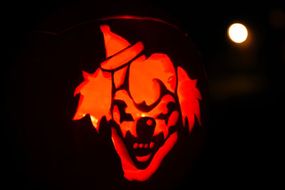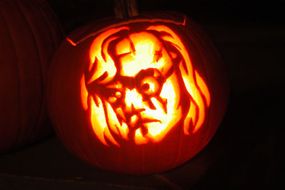 An image of Mad-eye Moody from the "Harry Potter" series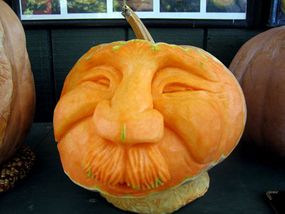 A three-dimensional face carved into a pumpkin at the North Carolina State Fair.
Image courtesy Katherine Neer
Check out the links below for more on Halloween, pumpkin carving and related topics.
Related Articles
More Great Links
Hormel Foods: How to Carve a Pumpkin
Sources
eHow: How to Carve a Fancy Pumpkin with a Dremel http://www.ehow.com/how_8102_carve-pumpkin.html

eHow: How to Carve a Pumpkin http://www.ehow.com/how_3983_carve-pumpkin.html

Martha Stewart Living: Essential Pumpkin Carving Tools http://www.marthastewart.com/page.jhtml?type=content&id=channel160006&site=

Pumpkinmasters.com http://www.pumpkinmasters.com/ ­