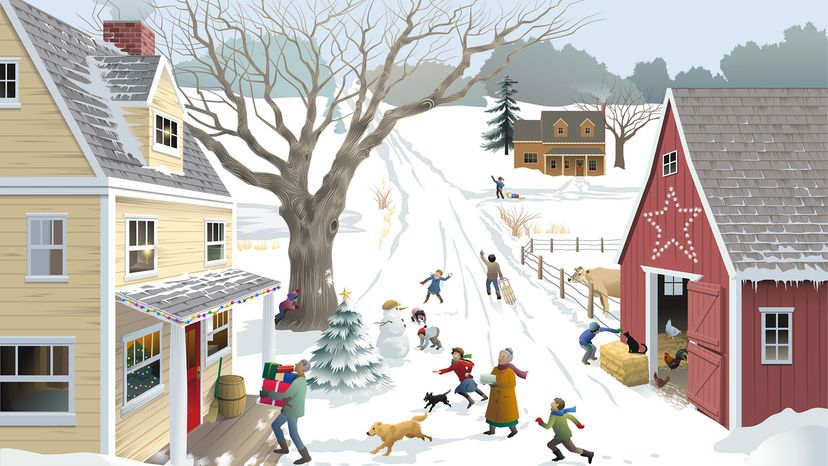 Christmas. There's no other holiday quite like it. Christmas is a time for families to reunite and be grateful for all that they have.
This article brims with inspirational Christmas stories about giving, love, spirit, and cheer. Perhaps you've become jaded by Christmas as you've gotten older, or maybe you sometimes get overwhelmed by the shopping, wrapping, and busywork that accompany the holiday.
If this is the case, take a moment to read the following 11 inspirational Christmas stories. They'll warm your heart and encourage your own Christmas spirit.
Here's a snapshot of the stories we've included in our collection:
"The Christmas Star" Can a single star really lead the way? Read "The Christmas Star" to find out how the brightest star in the sky led the way for so many to the infant Jesus.
"The Little Drummer Boy" Get ready to be inspired by a little boy and his drum. This classic and touching "The Little Drummer Boy," is a story about a young boy's love of song, Jesus, and his beloved drum.
"The Wishing Star"All Davey wants to do is see his big brother Josh on Christmas. Read "The Wishing Star" to learn how hope, love, and a shining star helped bring a little boy closer to someone he loved on Christmas Eve.
"The Little Match Girl" Sometimes if we wish hard enough, our dreams will come true. In "The Little Match Girl," find out how a little girl who always seemed to end up cold, hungry, and alone eventually finds her way to the perfect "home."
"The Littlest Angel"This delightful inspirational Christmas story tells the story of the tiniest angel in heaven and her journey. "The Littlest Angel" experiences many ups and downs that ultimately teach her to grow. This final story in our collection of Inspirational Christmas Stories will appeal to adults and children alike.