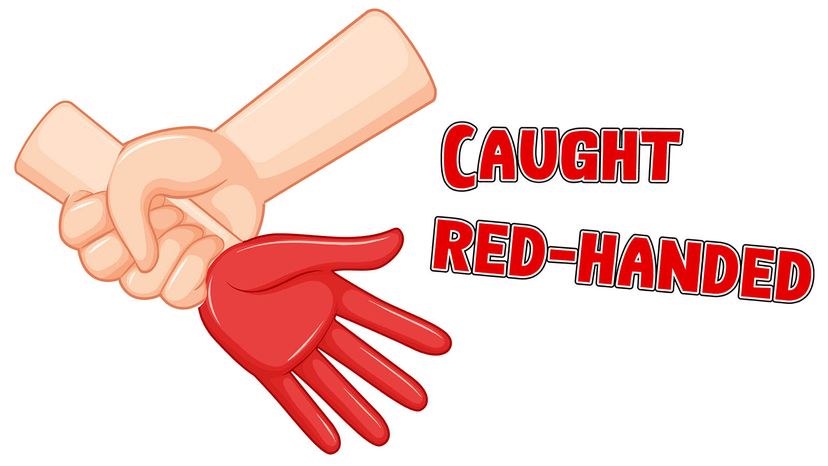 When an Ohio woman's wallet was stolen in 2006, she didn't think she would see her missing driver's license again.
Two weeks later as the woman was tending bar, she asked a female customer for her I.D. — and was presented her own stolen license. The thief was, as they say, "caught red-handed," in a moment that police later said had odds that "defy calculation."
Coincidence aside, there are plenty of examples of people being caught red-handed in real life and in fiction. But where does the phrase caught red-handed come from? Turns out, its roots are steeped in both blood and history.