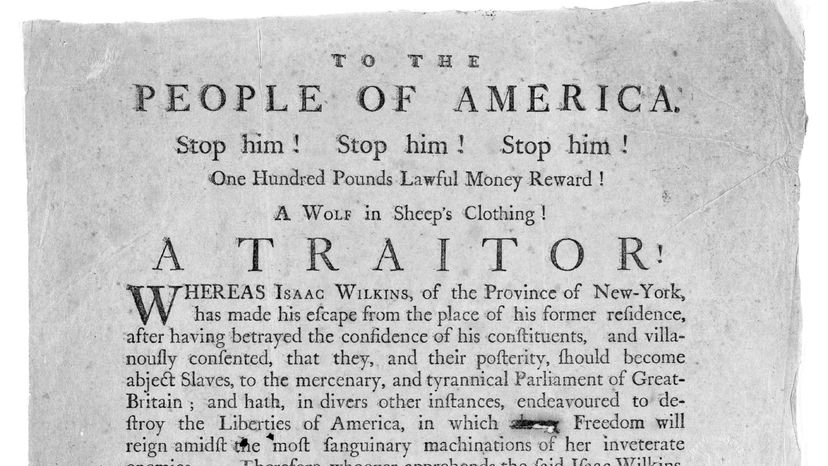 After The New York Times published an opinion piece in September 2018 in which an anonymous Trump administration official claimed to be working to thwart presidential decisions for the good of the country, former President Donald Trump responded with a tweet consisting of a single word in upper-case letters: "TREASON?"
The former president himself was the subject of a similar denunciation in July 2018 after he held a press conference with Russian President Vladimir Putin and seemed to back Putin's denials that the Russians had meddled in the 2016 election, contrary to the findings of U.S. intelligence agencies. In response, former CIA Director John O. Brennan tweeted that Trump's performance was "nothing short of treasonous."
Most recently, however, in September 2021, former President Trump and several of his allies have accused Gen. Mark Milley, chairman of the Joint Chiefs of Staff, of treason, after reports suggest Milley reassured China that the U.S. would not attack the country during the final days of the Trump administration. The reporting is from the book "Peril," by Bob Woodard and Robert Costa.
So what's all this talk of treason about? To keep things in perspective, it's been a familiar attack in American politics for a long time. In the days before President John F. Kennedy's assassination in Dallas in 1963, thousands of flyers were distributed proclaiming that JFK was "Wanted for Treason." And before that, in the early 1950s, Sen. Joseph McCarthy (R-Wisc) railed against "20 years of treason" by communist agents that he alleged were working inside the U.S. government.
The T-word has been bandied about with such casualness, in fact, that it's almost possible to forget that it's an actual federal crime punishable by death, the only one explicitly described in the U.S. Constitution. Article III, Section 3 states that "Treason against the United States, shall consist only in levying War against them, or in adhering to their Enemies, giving them Aid and Comfort." It also specifies that convicting a person of treason requires the testimony of two witnesses or a confession from the traitor himself.
But legal experts point out that treason, in the legal sense, has a very different and far narrower meaning from what most non-lawyers might assume that it means.
"When everyone is throwing around the word treason, it usually falls in one of several categories," says Washington, D.C.-based attorney Mark Zaid. "They're usually citing it for a partisan reason, because they want to smear that person, or they don't understand what the word means — or some combination of the two."