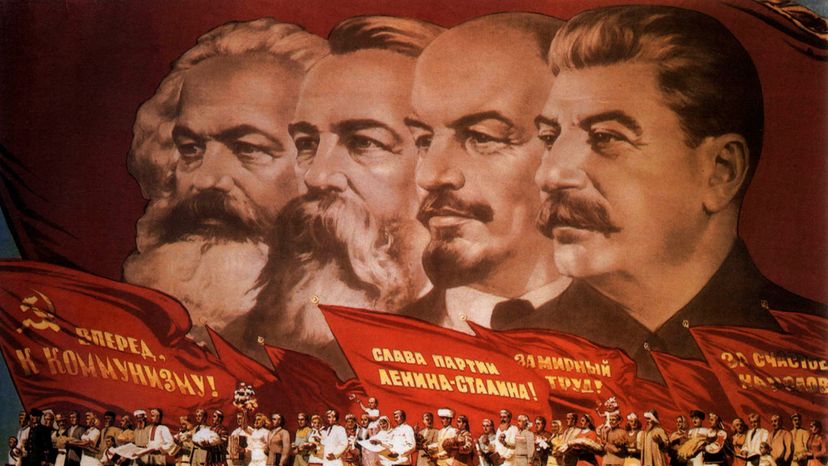 The Soviet Union was the world's first communist country, so why was its official name the Union of Soviet Socialist Republics (USSR)? Are socialism and communism actually the same thing?
Yes and no, says Norman Markowitz, a history professor at Rutgers University who has taught a course on the history of socialism and communism for the past 40 years.
"'The Communist Manifesto,' published by Karl Marx and Friedrich Engels in 1848, became the foundation of both socialism and communism," says Markowitz, but there are clearly differences between authoritarian communist regimes like the Soviet Union and China, and far more democratic forms of socialism practiced in countries like Sweden, Canada and Bolivia.
To understand the differences between socialism and communism, we have to start with their common enemy: capitalism.