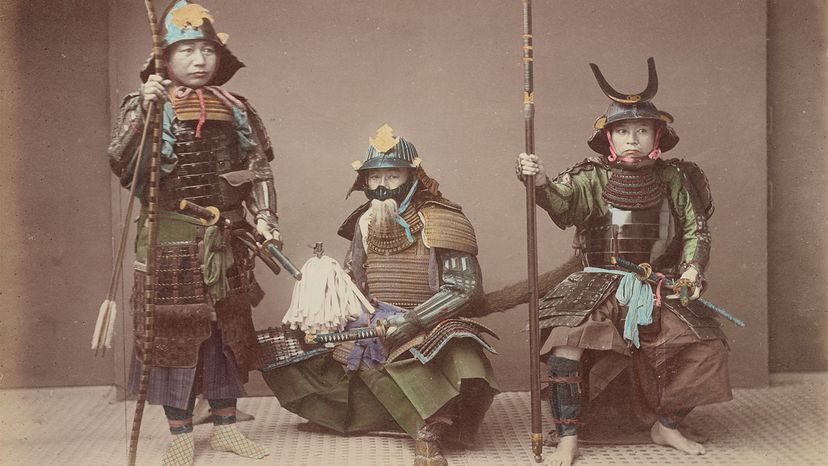 In the Land of the Rising Sun, samurai movies are a century-old tradition. Pop culture frames the swordsmen as near-mythic figures. We're told samurai belonged to an elite class of Japanese warriors who always fought fair, loyally defended their medieval lords and hewed to a unifying honor code known as "bushido."
Scriptwriters thrill in pitting them against dark-robed ninja assassins. A fearsome mercenary, the standard movie ninja carries razor-sharp throwing stars and has mastered a unique martial art called "ninjutsu." Things get even hairier when the director gives him supernatural powers like flight or invisibility.
Magical talents aside, just how accurate is our modern outlook on samurai and ninjas? To find out, we interviewed three historians — and learned some surprising things in the process.