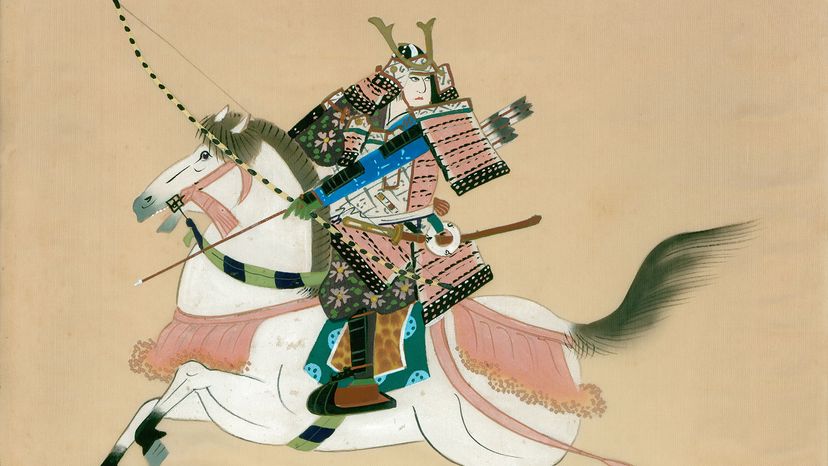 The samurai were the legendary armored swordsmen of Japan, known to many Westerners only as a warrior class, depicted in countless martial arts movies. While being a warrior was central to a samurai's life, they were also poets, politicians, fathers and farmers. Samurai played a pivotal role in the last 1,500 years of Japanese history. In fact, samurai were instrumental in Japan's history from the 12th to the mid-19th centuries.
The samurai (the word is the same whether singular or plural) served many functions in Japan. However, the role in which they are best known is that of warrior. But what is it that makes a samurai different from other warriors in other parts of the world? Wearing armor and using a sword is not enough to make someone into a samurai.
Although the samurai and the role they played in Japan changed throughout the centuries, there are four factors that generally defined the concept of the samurai:
The samurai was a well-trained, highly skilled warrior.

The samurai served his daimyo or master, with absolute loyalty, even to the death. In fact, the word samurai means, "one who serves."
The samurai was a member of an elite class, considered superior to common citizens and ordinary foot soldiers.
The samurai's life was ruled by bushido, a strict warrior code emphasizing honor.
In this article, we'll examine the strict warrior code of the samurai, the honor system that shaped their lives, the weapons and armor they used, and the history of the samurai, from their murky origins in the fifth century to the abolition of the samurai class in 1868. We'll also find out how much of what we know about samurai is truth or myth.