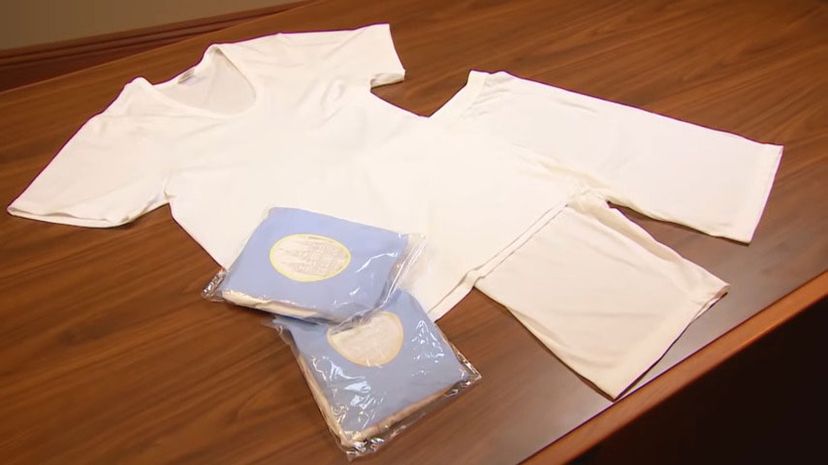 Around the world, religious people of different faiths wear special clothing in accordance with scriptural commandments, or to represent a life of service. Observant Jews and Muslims cover their heads with skullcaps or hijabs. A Buddhist monk might wear a special robe, while a nun may wear a habit. A Christian might wear a cross around their neck as a reminder of their faith.
Members of the Church of Jesus Christ of Latter-day Saints, colloquially known as Mormons, have their own set of special clothing that reminds them of promises and covenants made with God. Officially called the "temple garment," the two-piece undergarment is often dismissively referred to as "Mormon underwear" or even "magic Mormon underwear" by people outside the faith.
For Latter-day Saints like Jim Harmer, an attorney and father of three from St. George, Utah, the temple garment isn't "magical" at all, but special and sacred.
"The garment is just a piece of cloth; we're under no illusions that the thread itself has some kind of special powers," says Harmer, who blogs at the website Purpose in Christ. "It's the promises and covenants that I make with Heavenly Father that have power, and the garment is a reminder of those things to me."