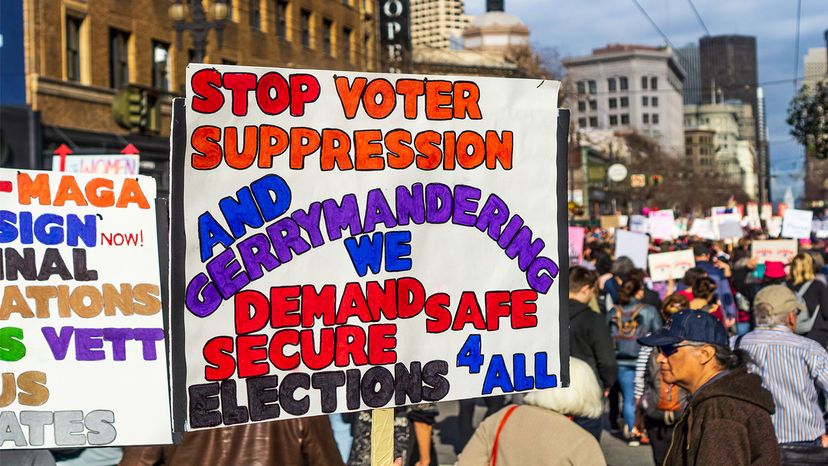 In June, the conservative majority on the U.S. Supreme Court has rocked the nation with two startling decisions on bitterly contested issues. First, in Dobbs v. Jackson Women's Health Organization, the court overturned Roe v. Wade, the 49-year-old decision that had established a constitutional right to abortion, and gave states the power to completely outlaw it if they choose. Then, in New York State Rifle & Pistol Association v. Bruen, the court decided that the Second Amendment gives Americans the right to carry concealed handguns outside the home, without showing a special need for such protection.
Those cases have caused such a tumult that another action by the court may have gone unnoticed by some, even though it has the potential to even more radically reshape America — and possibly, according to some experts, pose a real threat to American democracy itself.
On June 30, the court indicated that it would take up Moore v. Harper, a case being brought by Republican state legislators in North Carolina. They're challenging the authority of their state's Supreme Court to reject the congressional redistricting map that they had drawn, in which districts were gerrymandered to give the Republican Party an advantage in 10 out of the state's 14 congressional districts, even though slightly more North Carolina voters cast ballots for Democrats in the 2020 congressional election. The North Carolina court has imposed what it saw as a fairer map, drawn by a court-appointed group of special masters, which would give Democrats an edge in six out of 14 districts.
The GOP legislators say the courts intervening in redistricting and elections violates Article I, Section 4, Clause 1 of the U.S. Constitution, often referred to as the Elections Clause, which states that "the Times, Places and Manner of holding Elections for Senators and Representatives, shall be prescribed in each State by the Legislature thereof." In their application to the court, they argue that the founders intended for state legislatures to have that authority to themselves, without judicial review.
"I am confident that this court recognizes what our state Supreme Court failed to recognize — that the United States Constitution explicitly gives the General Assembly authority to draw districts and that authority must be recognized," North Carolina House Speaker Tim Moore explained in a statement, according to WRAL.com.
The U.S. Supreme Court will hear arguments in the case in its fall 2022 term and presumably will issue its ruling in the summer of 2023. If the case is decided in favor of the plaintiffs, it might give state legislatures near-total control over the drawing of congressional districts in their states, allowing them to create gerrymandered maps that couldn't be overturned as unfair by state courts. The result, experts warn, might be entrenched one-party rule, in which one party increasingly could eliminate contestable seats, and fill the U.S. House with members who were guaranteed reelection cycle after cycle.