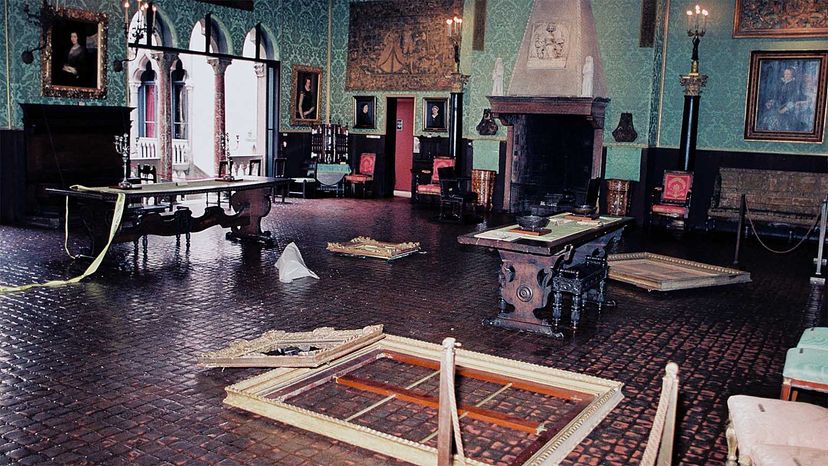 Does something truly qualify as a mystery if nobody knows about it in the first place? Or, put another way: How do you have a "whodunnit" if you don't even know what the "it" is?
Two Boston-born filmmakers wrestled with those riddles, along with many, many, many others, in their pursuit of the little-known story of the world's biggest art heist, the 1990 St. Patrick's Day dead-of-the-night rip-off of Boston's Isabella Stewart Gardner Museum. Two Rembrandt paintings, a Vermeer, a Manet and five Degas drawings were among the 13 works stolen that March night. At the time, experts put the value of loss at about $200 million. Today, the artwork is worth somewhere around $500 million.
None of the art has been recovered. None of the thieves has been positively identified, let alone brought to trial. A $10 million reward lays unclaimed.
More than 30 years have passed. Still, nothing. It is a mystery crying for the telling.
In a four-part true crime series on Netflix, "This is a Robbery," brothers Nick and Colin Barnicle breathe life into a story that they've been after for years. Their first challenge: Letting people know that there is a story there.
"I honestly think that 99 percent of people just didn't know the story. At all," says Colin Barnicle, who served as the director of the film. "I do feel like it's an unwieldy story. It's 31 years and there's a ton of threads ...
"I think the major pull in doing this was to bring everything all together, get a real good look at the case file, so to speak. And that was tough."