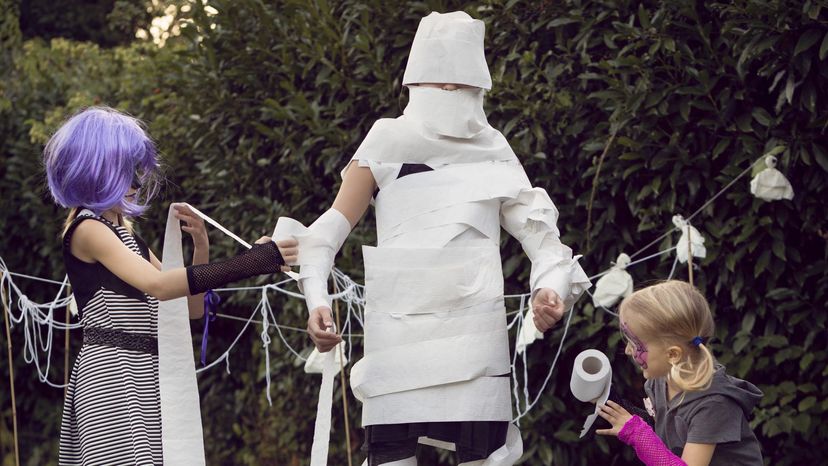 Halloween fun doesn't stop at trick or treating.
A Halloween party can be the highlight of the holiday, especially when you include one -- or many -- of the fun Halloween party games in this article.
The games in this article are great for kids, but even grown-ups will have fun playing them. Ghosts, pumpkins, magic -- all of your Halloween favorites are included in these games. They are sure to make your Halloween party instantly memorable.
The information in these articles will give you everything you need to play these games, including instructions, necessary supplies, and tips.
Ever heard a bump in the night? In the next section, we'll teach you how to play with those sounds with the Noises in the Night Game.
Want more great Halloween ideas? Check out:
Halloween Crafts: Check out ideas for spooky homemade fun in this article.

Halloween Decorations: Dress up your home with these great Halloween decoration ideas.
Kids' Halloween Costumes: Pirate or princess? Cowboy or cat? Find the perfect costume for your kids in this article.
Halloween Party Ideas: Get the party started with these great Halloween party tips.
Halloween Masks: No costume is complete without one of these masks.

Pumpkin Carving Patterns: Get inspired by these great ideas for pumpkin carving.

Halloween Recipes: Adults and kids alike will love these scary tasty treats.
How Halloween Works: Check out this article for all things Halloween.