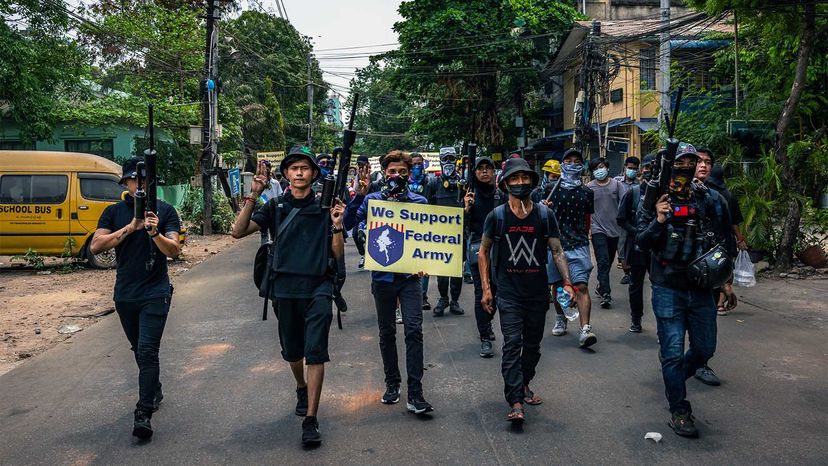 On Feb. 1, 2021, the Myanmar military seized control of the country's government, ousting democratically elected civilian leader Aung San Suu Kyi. The event sparked widespread resistance from the pro-democracy electorate, many of whom took to the streets to march in peaceful protest. They were met with violence from the military regime. To date, more than 600 people — including women and children — have been killed.
Political turmoil like what's happening in Myanmar is not new. But what occurred at a QAnon-affiliated event May 31, 2021 — Memorial Day — was. At the For God & Country Patriot Roundup conference in Dallas, former national security adviser Michael Flynn suggested a coup "should happen" in the U.S. when responding to a question from an audience member who asked "why what happened in Myanmar can't happen here."
A former U.S. national security adviser implying the U.S. military should overthrow the government shocked and concerned many, including Republican Representative Liz Cheney who condemned Flynn's comments on Twitter.