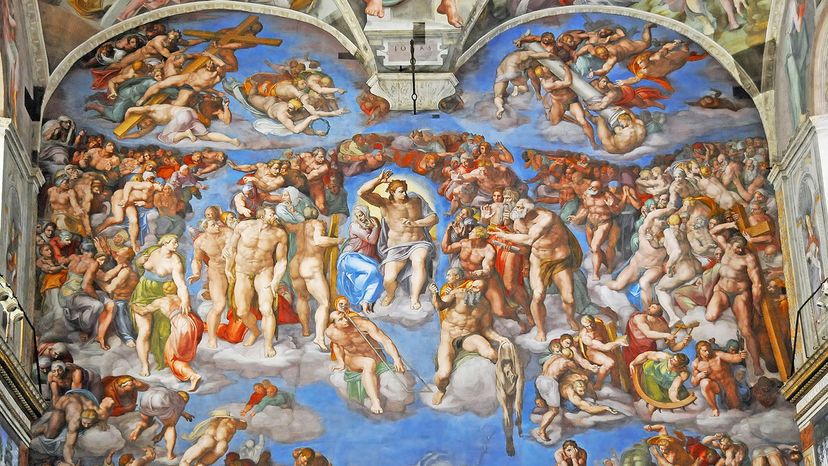 Among white, evangelical Christians in the United States, 58 percent believe that Jesus Christ will return to Earth by the year 2050, according to a 2010 Pew Research survey. If you think that's a fringe position, Pew says that 41 percent of all Americans (not just evangelicals) believe that the Second Coming is not only real, but that it's going to happen by 2050 — in other words, in their lifetime.
What modern Christians may not know is that countless other generations have believed that the world was ending in their lifetimes and that Christ's return was therefore imminent. Indeed, Matthew 16:28 ends with Jesus saying to his disciples, "There be some standing here, which shall not taste of death, till they see the Son of man coming in his kingdom." (There are differing interpretations on what this passage really means.)
The Second Coming refers to a host of biblical prophecies foretelling Jesus Christ's triumphant return to Earth to defeat the forces of evil and establish a 1,000-year reign of peace before the Final Judgment of all mankind. The doctrine of the Second Coming forms the bedrock of Christian eschatology, a word that means the study of the "last things," otherwise known as the "end times."
While Christians from various denominations might share a general belief in the Second Coming, there are significant disagreements over the details, says Richard Kyle, an emeritus professor of religion at Tabor College in Hillsboro, Kansas, and author of "Apocalyptic Fever: End-Time Prophecies in Modern America."
"Some would say that 'spiritually speaking,' Christ has already come," says Kyle. "Others would say no, he's going to come physically at a particular point in time. Then there are differences about when and how and everything in between."