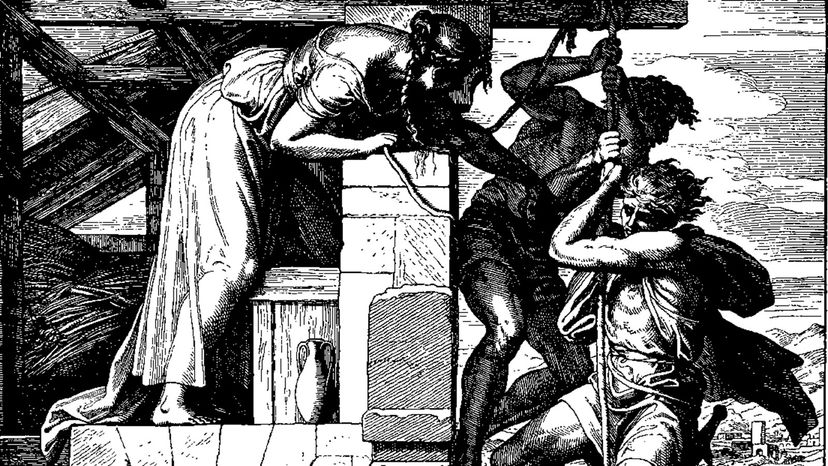 It's one of the best-known tales in the Hebrew Bible (known to Christians as the Old Testament) — when Joshua and his Israelite army surrounded the great walled city of Jericho, sounded their mighty ram's-horn trumpets and "the walls came tumbling down."
And central to this action-packed story is a fascinating character named Rahab. Not only is Rahab a woman — rare enough in the Bible — but she's also a foreigner and a prostitute, not exactly the resumé for a biblical hero.
Yet this Canaanite "woman of ill-repute" demonstrated so much faith in the God of Israel that she and her family were the only citizens of Jericho spared by Joshua's army when the city was razed to the ground. And despite her notorious profession, Rahab is one of only four women named in the New Testament as ancestors of Jesus.