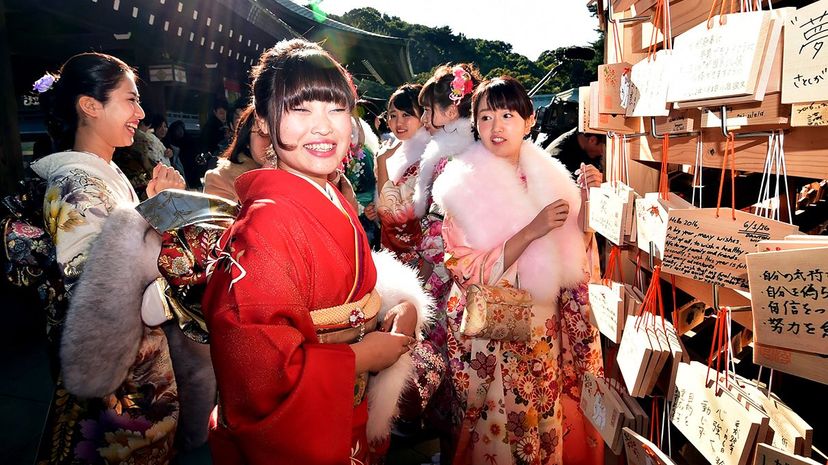 Twenty-year-old female tour guides dressed in traditional kimonos hang 'ema', or votive tablets, with their written wishes at Tokyo's Meiji shrine after attending a purification ceremony with a Shinto priest.
Yoshikazu Tsuno/AFP/Getty Images
Some cultures celebrate an individual's coming of age into adulthood with ritual, with solitude, with thoughtfulness, or with a big party. In Japan, the annual Seijin-no-Hi holiday takes place the second Monday in January. This year that's Monday, Jan. 9, and it's held in honor of anyone who turned 20 between April 2 of the previous year and April 1 of the current one. Why such a specific range of dates? Unlike some countries, which dole out varying rights and responsibilities of adulthood to people when they turn 16, 18 or 21 years old, for instance, Japan confers the majority of its legal adulthood to people when they wrap up their second decade. Voting, drinking, smoking and other activities open up to those who are 20. The official age of adulthood has varied over the centuries, but was set at 20 in 1876. Last year estimates placed more than 1.5 million 20-year-olds taking part in the festivities.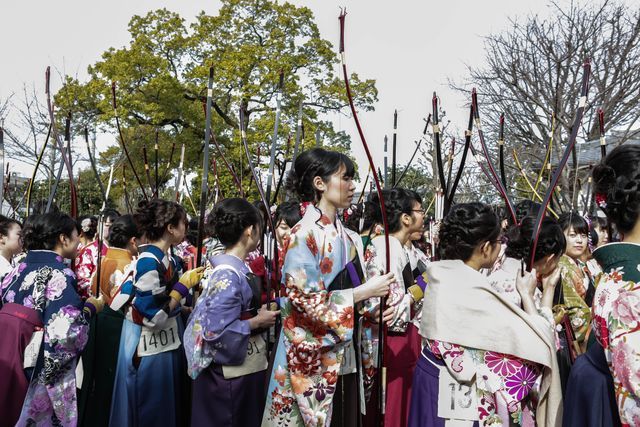 The furisode-style full kimonos many Japanese women wear for Seijin-no-Hi can cost thousands of dollars, so they're often rented rather than purchased.
Taro Karibe/Getty Images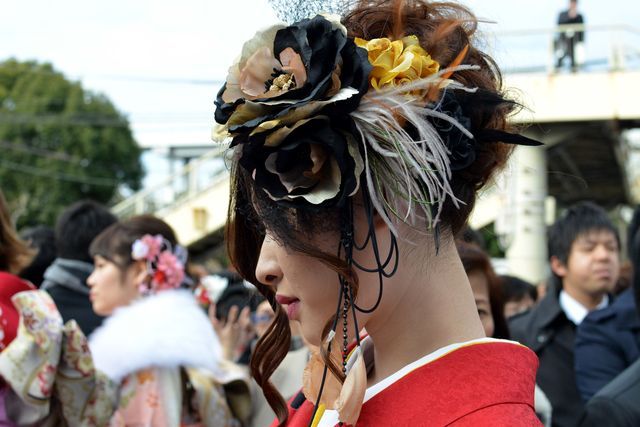 Young Japanese women taking part in the Seijin-no-Hi celebration often create elaborately decorative hairpieces.
Hitoshi Yamada/Nurphoto/Getty Images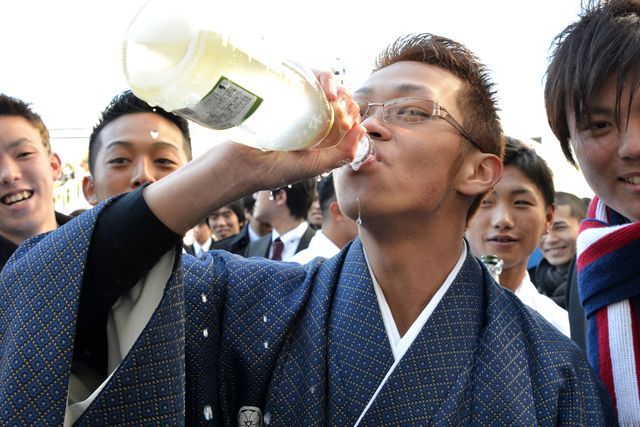 The legal drinking age in Japan is 20, so alcohol can be a prominent and performative part of the celebration.
Hitoshi Yamada/Nurphoto/Getty Images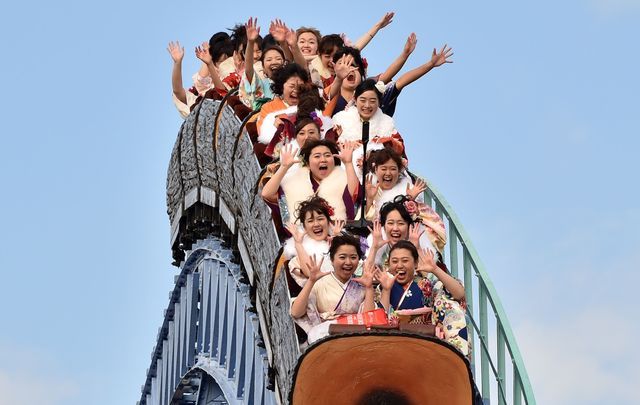 A group of Seijin-no-Hi celebrants ride a roller coaster at Tokyo's Toshimaen amusement park during the annual festivities.
Kazuhiro Nogi/Getty Images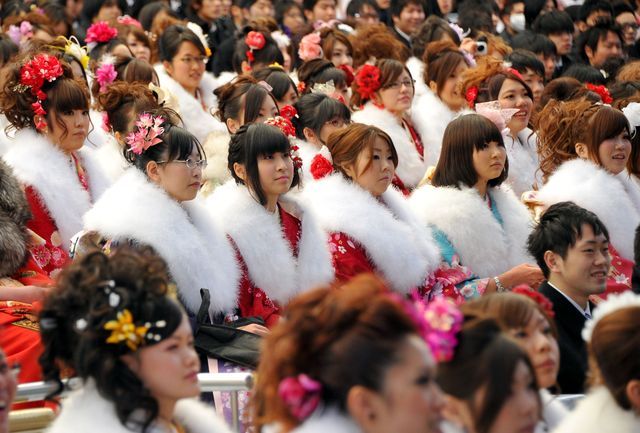 Many cities host Seijin-no-Hi public ceremonies, with speeches on responsibility from civic leaders welcoming 20-year-olds to adulthood.
Kasahara Katsumi/Gamma-Rapho/Getty Images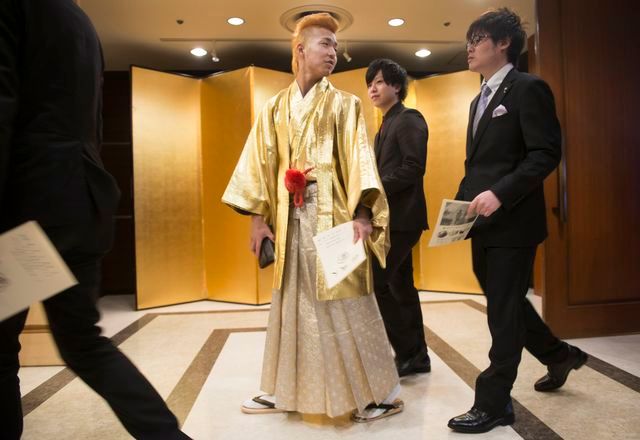 To celebrate the holiday, young men occasionally wear a hakamas, a wide-pleated garment tied at the waist and worn to the ankles, but most these days wear dark Western-style suits.
Linda Davidson/The Washington Post/Getty Images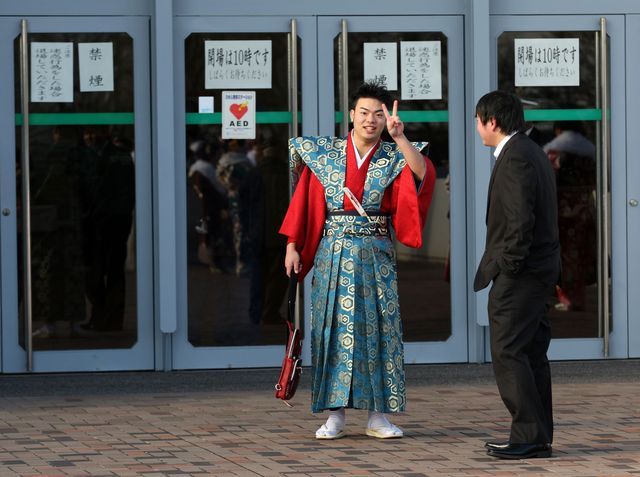 Seijin-no-Hi has its origins in the year 714 B.C.E., when a young prince debuted a new robe and hairstyle to mark his entry into adulthood.
Buddhika Weerasinghe/Getty Images