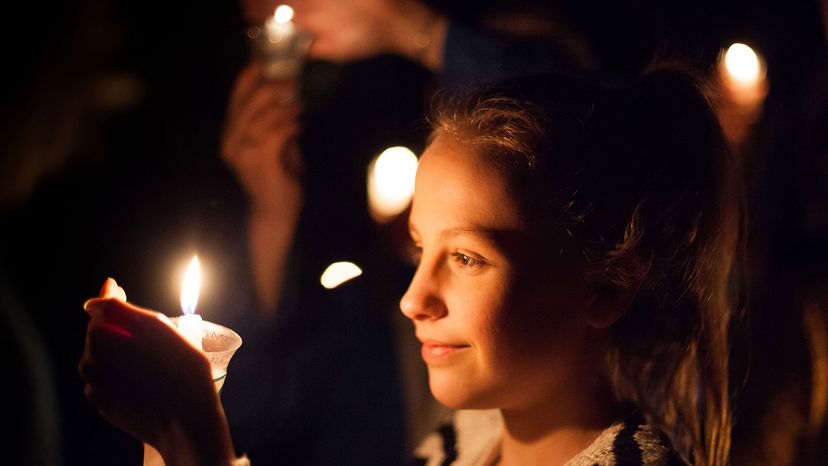 Every Jan. 25, proud Scots from Edinburgh to Shanghai celebrate the life and literary genius of the 18th-century Scottish poet Robert Burns through a beloved tradition called Burns Night. Ranging from formal ceremonies with kilted bagpipers to small gatherings of old friends, a good Burns Night has three things in common: a bottle of good Scotch whisky, readings of classic Burns poems and songs, and a fat and juicy haggis.
It's hard to overstate the heroic status of Burns in Scottish cultural psyche. Born Jan. 25, 1759, not only was Burns the author 550 songs and poems — including "Auld Lang Syne" (the second most-sung song in the world after "Happy Birthday"), and favorites like "My Luve is Like a Red, Red Rose," and "To a Mouse" — but he was a man of the people, a lifelong farmer known as the "heaven-taught ploughman" or "Ploughman Poet."
Alistair Braidwood, creator and host of the Scots Whay Hae! podcast, says that Burns' poems are some of the first taught in Scottish primary schools and that his dashing portrait is plastered on posters nationwide, like Che Guevara or John F. Kennedy.
"The fact that we can project different aspects of a national identity onto this figure has allowed him to endure," says Braidwood. "You could say, 'Scotland is a hard-drinking country' and Burns did that. Or 'Scotland is a socially liberal country' and he was that. There's something about him, the man and his poetry, that people can tap into."
The cult of Burns is celebrated all year in Scotland, but a special veneration is reserved for his birthday. It started just a few years after Burns' untimely death at just 37 years old from rheumatic fever, when his close friends gathered for a memorial supper in his honor, toasting their beloved "Rabbie." From there, the tradition spread across Scotland and eventually the world. Wherever you find a Scot on Jan. 25, you'll likely find a Burns Night. Formal suppers are held at the 250 official Burns Clubs worldwide, and various restaurants and private individuals host Burns suppers too.