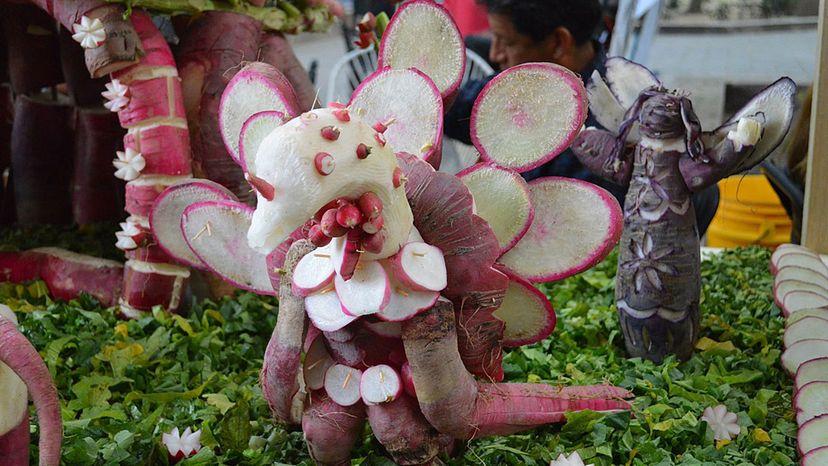 December is jam-packed with holidays — Christmas, Hanukkah, Kwanzaa and Boxing Day, to name a few. But you won't want to miss out on Mexico's Noche de los Rabanos, or "Night of the Radishes."
Each Dec. 23 in the Mexican city of Oaxaca, the main square (or zócalo) comes alive with sculptures of dragons, alligators, local celebrities, the Virgin of Guadalupe and even former Mexican president Benito Juarez — all carved from huge, wonky-shaped, deep purple and red radishes.
Night of the Radishes in Oaxaca — or simply Radish Night, as it's become known — is a 125-year Christmas tradition in this predominantly Catholic town, where artists vie for the best sculpted radish display, which earns them a cash prize and year-long bragging rights.