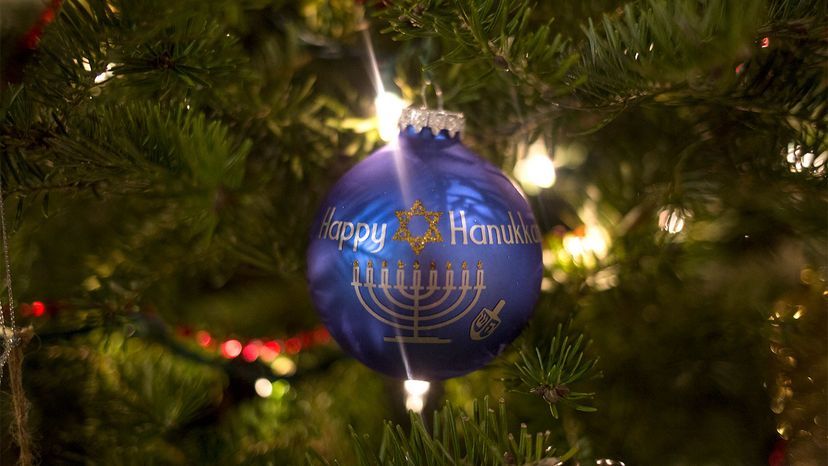 Traditionally, for Christian-Jewish families — or at least in writing about them — the month of December is referred to as a "dilemma." This time of year brings discussion about whether to celebrate Christmas, Hanukkah or both, which often centers on one key question: "To tree, or not to tree?"
Of course, interfaith families negotiate these kinds of decisions all year round: Should we observe your traditions, my traditions, both or neither? On some level, these are questions that any family — blood or chosen — has to navigate, even when they share the same religion. But December throws them into high relief for interfaith families, especially the decision of whether to put up a Christmas tree.
In my work on American religion, particularly Judaism, I have spent nearly a decade researching interfaith families — a topic which interests me, in part, because of my own experience in interfaith families.
Many people try to make decisions about how to observe holidays by drawing lines around what traditions are "religious" vs. "cultural." But in my interviews, many families say that it is ultimately not what they choose to celebrate, but how they talk about it, that makes everyone feel included.