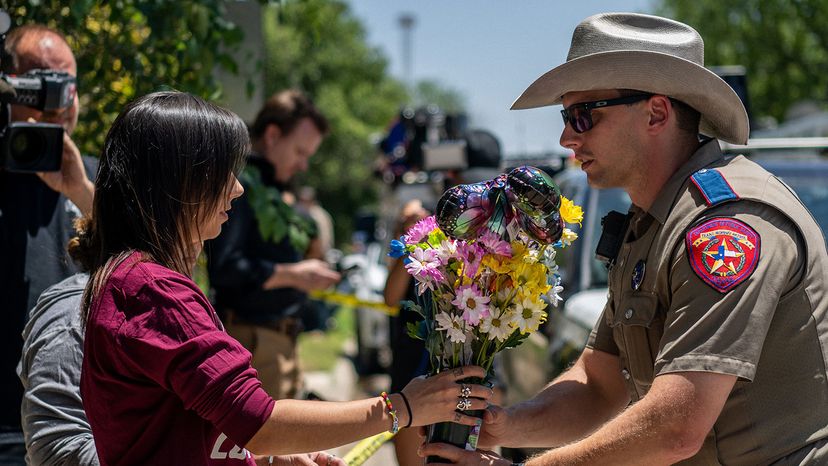 In another mass shooting, 19 elementary school children and two teachers in Uvalde, Texas, were killed by an 18-year-old, May 24, 2022. This is just the latest high-profile school massacre, joining the likes of incidents at Marjory Stoneman Douglas High School in Parkland, Florida, and Columbine High School in Columbine, Colorado.
By the end of 2021, the United States had at least 202 incidents of gunfire on school grounds, according to Everytown for Gun Safety. Forty-nine people died during those shootings and 126 others were injured. In 2019, there were 130 incidents of gunfire on school grounds, resulting in 33 deaths and 78 injuries. In 2022, there are 14 deaths so far, not including the killings at Robb Elementary School in Uvalde, Texas.
Lost in the noisy debate over gun control and mental health screening is another confounding question: Why schools? Why do so many troubled young men choose schools as the place to act out their violent and vengeful fantasies? And what, if anything, can schools do to avoid becoming the next Columbine, Sandy Hook or Stoneman Douglas?
Bryan Warnick is a professor of educational ethics and policy at The Ohio State University who co-authored a paper on the meaning and motivations behind targeted school shootings. Even though many associate gun violence in America with poor, inner-city communities, mass school shootings almost always occur at upper-middle-class suburban schools. That's where the "status tournament" takes place, explained Warnick.