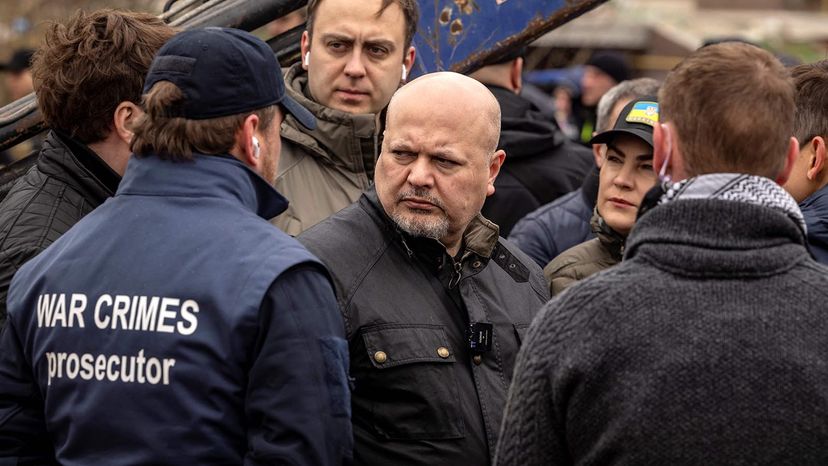 After Russia invaded Ukraine in February 2022, reports of attacks on civilians by Russian forces began to surface. The U.S. Senate unanimously passed a resolution introduced by U.S. Sen. Lindsey Graham, R-S.C., which called for Russian leader Vladimir Putin and members of his regime to be held legally accountable. In a press release, Graham even identified who should conduct the trial — the International Criminal Court (ICC), a body created by a 1998 international treaty, the Rome Statute, for the purpose of investigating and prosecuting individuals for genocide, war crimes and other offenses.
"I'm very excited the United States Senate has unanimously agreed to support the war crimes investigation being conducted against Putin and his inner circle at The Hague," Graham said in the press statement, mentioning the picturesque Dutch coastal capital where the court is located. "America should do all we can to aid this investigation by providing information and intelligence to the court in a timely manner."
There was one puzzling contradiction implicit in Graham's statement. He was offering U.S. assistance to a court whose authority the U.S. has never recognized. To the contrary, the U.S. was among a handful of nations that opposed the court's formation, and although outgoing President Bill Clinton signed the Rome Statute in December 2002, the treaty has never been ratified by the U.S. Senate. Since then, the U.S. government has repeatedly rejected the ICC's authority over Americans, and at times has actively sought to thwart its activities.
But to make things even more confusing, at other times, the U.S. has quietly cooperated with the court by offering cash rewards for information leading to the arrests of fugitives wanted by the ICC. In 2013, when African warlord Bosco Ntaganda gave himself up at the U.S. embassy in Rwanda, diplomats even arranged the defendant's transfer to The Hague.