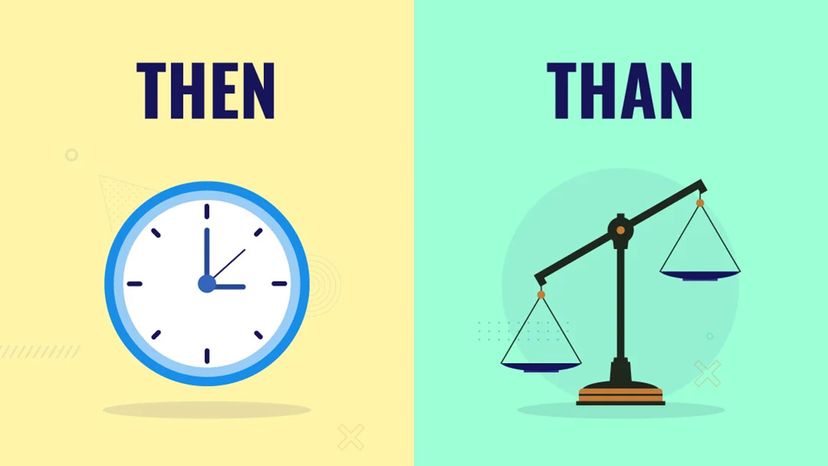 The words "then" and "than" have two completely different uses in English, but it can be hard to know which word to use when. They're both very common, and they only differ by one letter. English speakers often say the word really quickly, so it can sound more like "thn" instead of either "then" or "than."
All of which means that when it comes time to write a sentence and you need one of these words, it can be tough to know which one to use. To get started, let's look at their parts of speech.
Then is used most often as an adverb, which means it describes a verb or an adjective. One of the things adverbs do is tell you when something happened, which is exactly what "then" does. It provides time-based order to events. "Then" can sometimes be used as a noun or as an adjective itself.
Than is used most often as a conjunction, which means it connects two clauses within one sentence. It's always used to make a comparison between two or more things and can sometimes be used as preposition.
In short, "then" is associated with time, and "than" is associated with comparisons.