In Poland in September 2007, author Krystian Bala found himself convicted for murder. Bala had written about the sensational kidnapping, torture and murder of fellow Pole, Dairusz Janiszewski. The story had captured headlines in the country and had baffled police for years. Bala's novel, "Amok," featured a plotline that bore a very strong resemblance to the murder of Janiszewski. After the book caught police's attention, they investigated Bala and discovered not only had he known the deceased, he had visited the victim the last time he was seen alive and had sold Janiszewski's cell phone later on. Bala received 25 years [source: BBC].For more information on crime and other related topics, visit the next page.
Related HowStuffWorks Articles
More Great Links
Sources
Easton, Adam. "Polish author jailed for murder." September 5, 2007. http://news.bbc.co.uk/2/hi/europe/6979457.stm

Garner, Marcus K. "Ga. bank robber nabbed while waiting for getaway bus." Atlanta Journal Constitution. January 25, 2008. http://www.policeone.com/bizarre/articles/1654453/

Goff, Liz. "Biggest theft of cash in history." Queens History. http://www.queenstribune.com/guides/2006_MomentsInQueens/pages/LufthansaHeist.htm

McGee, Scott. "Car chase ends, but not after suspect stops for cigs." 3TV. July 24, 2007. http://www.azfamily.com/news/local/stories/KTVKLNews20070724_chase.aa887cef.html

Walker, Andrew. "How an assassin bungled a deadly umbrella plot." The Independent. May 13, 2000. http://findarticles.com/p/articles/mi_qn4158/is_20000513/ai_n14312969

"Bank robber uses back of his own check to write stick-up note." Associated Press. September 12, 2007. http://tucsoncitizen.biz/ss/weird/62801.php

"Bosnian burglar takes nap, gets caught." Associated Press. November 22, 2007. http://www.boston.com/news/odd/articles/2007/11/22/bosnian_burglar_takes_nap_gets_caught/

"Brazil arrests alleged leader of gang in $70 million bank robbery." Associated Press. February 26, 2008. http://www.iht.com/articles/ap/2008/02/26/news/Brazil-Bank-Heist.php

"Curiosity catches a fugitive." Deseret Morning News. October 16, 1988. http://nl.newsbank.com/nl-search/we/Archives?p_product=NewsLibrary&p_multi=DSNB&d_place=DSNB&p_theme=newslibrary2&p_action=search&p_maxdocs=200&p_topdoc=1&p_text_direct-0=0F35F77CCBE3DB82&p_field_direct-0=document_id&p_perpage=10&p_sort=YMD_date:D&s_trackval=GooglePM

"Five guilty of 'biggest ever' UK heist." CNN. January 28, 2008. http://www.cnn.com/2008/WORLD/europe/01/28/britain.heist/

"Goodfella's guide to New York." Associated Press. July 2, 2003. http://www.cbsnews.com/stories/2003/07/02/print/main561401.shtml

"Grisly end for unlucky burglar." BBC. January 25, 2001. http://news.bbc.co.uk/1/hi/world/americas/1135660.stm

"Hungry customer displays gun for food." WPLG. http://www.local10.com/news/14320910/detail.html

"Police: Mans shoots self in groin during robbery." Associated Press. January 16, 2008. http://www.msnbc.msn.com/id/22681900/

"Woman calls police about 'fake' cocaine." Associated Press. August 13, 2007. http://www.sfgate.com/cgi-bin/article.cgi?f=/n/a/2007/08/13/national/a133227D77.DTL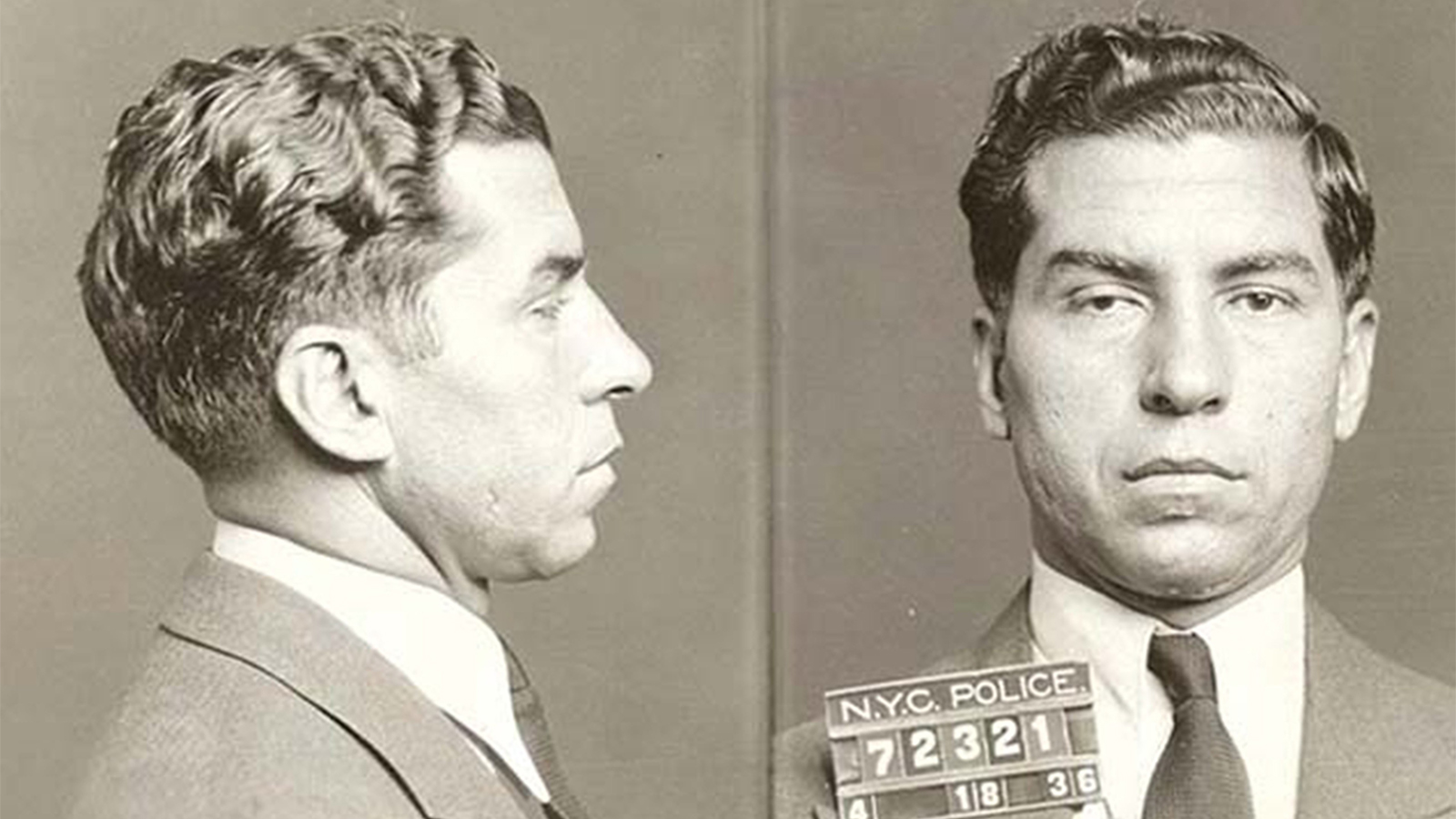 Up Next
The gangster most known for facilitating the creation of the modern American Mafia, he was the head of organized crime in New York City in the 1930s.
---