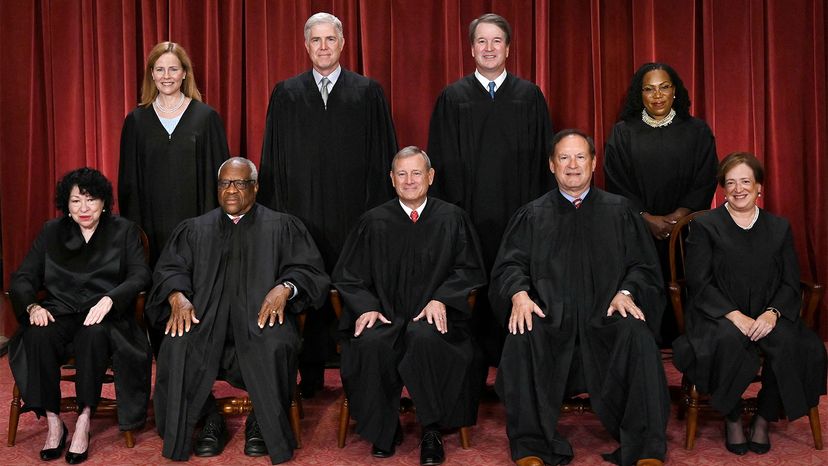 The U.S. military learned a valuable lesson about race during the Vietnam War: Diversity does not happen without affirmative action.
That helps explain why a distinguished group of 35 military officials wrote a brief to the Supreme Court supporting the use of race as a part of college admissions — as the U.S. military has done at its four service academies over the last nearly 50 years.
While the Supreme Court has agreed in the past that racial diversity on college campuses is an important goal, the problem is just how to achieve that goal without using race as a factor.
In two cases that are expected to determine the fate of affirmative action programs across the country, the court heard oral arguments Oct. 31, 2022, that could bring an end to using race as one of many factors in college admissions decisions.
Questions from the justices reflected the ideological divisions on the court. Conservative justices argued that race-based admissions policies had no defined end point.
"I don't see how you can say that the program will ever end," Chief Justice John Roberts said.
Associate Justice Clarence Thomas cut right to the point in his questions.
"I may be tone-deaf when it comes to all these other things that happen on campus, about feeling good and all that," Thomas said to one of the attorneys defending affirmative action. "I'm really interested in a simple thing: What benefits academically are there to your definition or the diversity that you're asserting."
In sharp contrast, liberal Justice Sonia Sotomayor reminded the court that diversity was deemed an issue of national importance in previous rulings and that without such programs, the number of historically disadvantaged applicants decreases substantially.
"What we know," Sotomayor said about the nine states who have tried dropping affirmative action programs, "in each of them, white admissions have either remained the same or increased. And clearly, in some institutions, the numbers for underrepresented groups has fallen dramatically, correct?"