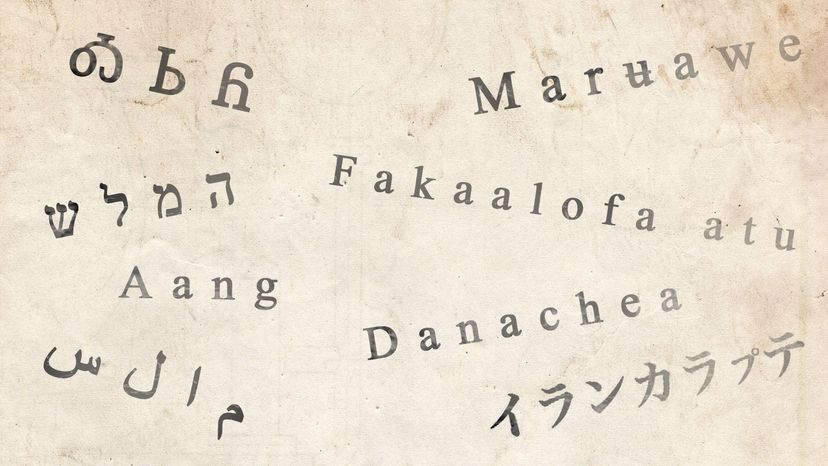 In an impossibly interconnected world, where pretty much anybody can talk to anybody on any spot on the globe at any time, it's ironic that our languages are more fragile than ever.
We talk, still. We talk plenty. The problem is, in a shrinking world where different cultures jockey to coexist, homogeneity wins out. Common denominators rule. Languages suffer.
And so, languages disappear.
Around 7,000 languages are spoken around the world according to researchers at the University of Hawaii and elsewhere. That includes the biggies, like Mandarin and English, each spoken by more than a billion people. It also includes Tse'khene, a language used in upper northeast British Columbia, Canada, with just 30 native speakers, according to the First Peoples' Cultural Council.
Dozens of those 7,000 languages are spoken by fewer people than that. The Endangered Languages Project, backed by Google, estimates that as much as 44 percent of today's languages are threatened with extinction. Indeed, many are considered extinct.
"When we look through the rate at which languages change," says Gary Holton, a linguist at the University of Hawaii, "we feel fairly confident that more languages have disappeared than exist today."
That loss stands to accelerate, too, if nothing is done. Some experts estimate that, in the next 100 years, 90 percent of languages will face extinction. In the best case, it may be 50 percent.
The reasons languages evaporate are varied, but near the top of the list is globalization. It's happened for centuries, ever since trade began and different societies and cultures — with their different languages — collided. The bigger culture's language gets adopted. In time, young people learn that language instead of their native tongue.
Eventually, a language is lost.
The process is sometimes forced, too. Throughout history, societies have physically imposed their culture on others. In British Columbia, for example, governments forced native peoples to go to government schools and learn English or French. It was forbidden to speak another language. As a result, only 34 First Nations languages in British Columbia still exist. Thirteen are spoken by fewer than 50 people each.
Fortunately, groups across the globe are busy trying to catalog, preserve and even revitalize these dying languages.
In many cases, it's a race against time.