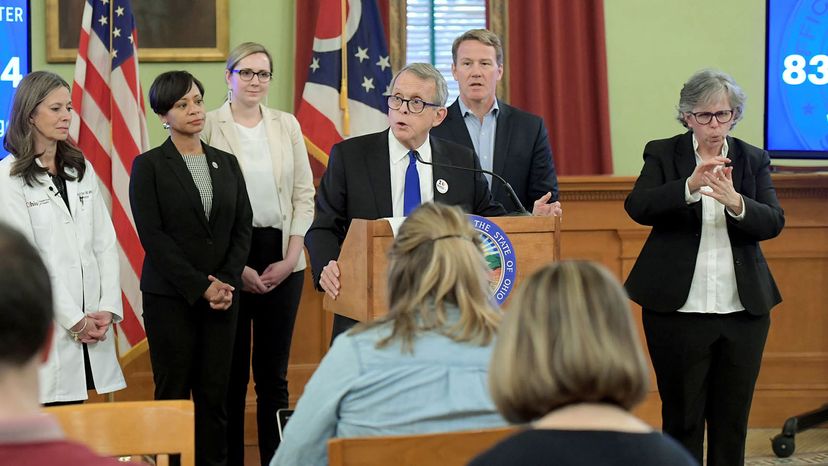 Every day at 2 p.m., residents across Ohio tune in to the state news conference for important updates on COVID-19. But they're not just watching Ohio Gov. Mike DeWine. Many are watching for the chance to see and support an unsung hero in the state's aggressive fight against coronavirus: certified deaf interpreter (CDI) Marla Berkowitz.
Since March 12, Berkowitz, who is also deaf and a lecturer at The Ohio State University, has been live on-air with DeWine and other government officials for every single briefing. She's keeping Ohio's deaf community informed about critical information that's delivered with the precision and comfort-level only CDIs can provide.
According to the Registry of Interpreters for the Deaf, Inc. (RID), CDIs are "deaf or hard of hearing and have demonstrated knowledge and understanding of interpreting, deafness, the deaf community, and deaf culture."
The pool of CDIs is smaller than that of hearing American Sign Language (ASL) interpreters, which is one reason Berkowitz has gained such a following. She's proving just how important CDIs are in times of crises. Just like it's often easier for, say, Italian speakers to understand other native Italian speakers (versus those with Italian as a second language), it's easier for the deaf community to understand ASL from native speakers who rely on it (versus those who learn but don't necessarily need it for all communication).