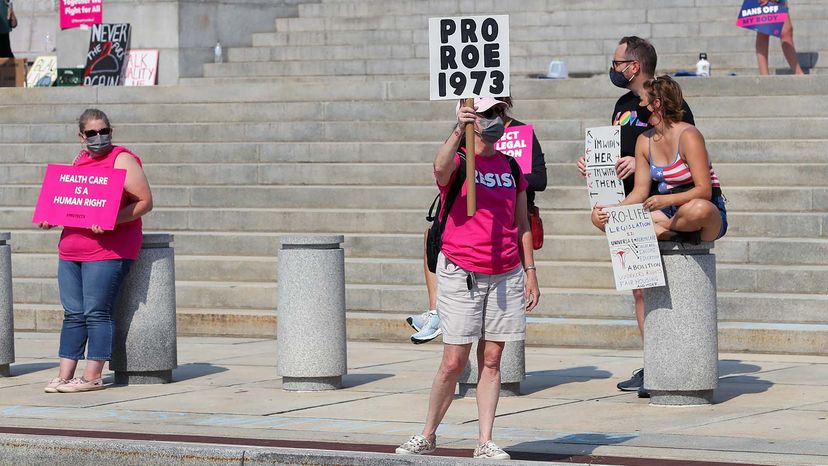 Nearly 50 years ago, the U.S. Supreme Court made one of its most controversial rulings with its landmark decision in Roe v. Wade. The ruling declared states criminalizing abortion violates a woman's right to due process, meaning a woman has the right to choose whether to terminate a pregnancy with limited government restrictions.
Until that point, nearly all 50 states outlawed abortion except in cases to save a woman's life or health, or in situations such as rape, incest or fetal anomaly.
In the years since the landmark decision, state legislators have made numerous attempts to chip away at abortion rights through ballot measures and legislative moves, and cumulatively have passed more than 1,300 restrictions on abortion. Dozens more are currently making their way through state legislatures. But the precedent set by Roe v. Wade and its progeny case, Planned Parenthood v. Casey, remain intact.
However, a Mississippi case argued before the Supreme Court on Dec. 1, 2021, holds the potential to shake the very foundation upon which these cases stand. Add to that the surprise leak of the court's draft majority opinion on May 2, 2022, and it's apparent that the aftershocks of this case will have major ramifications for the future of abortion rights in America.