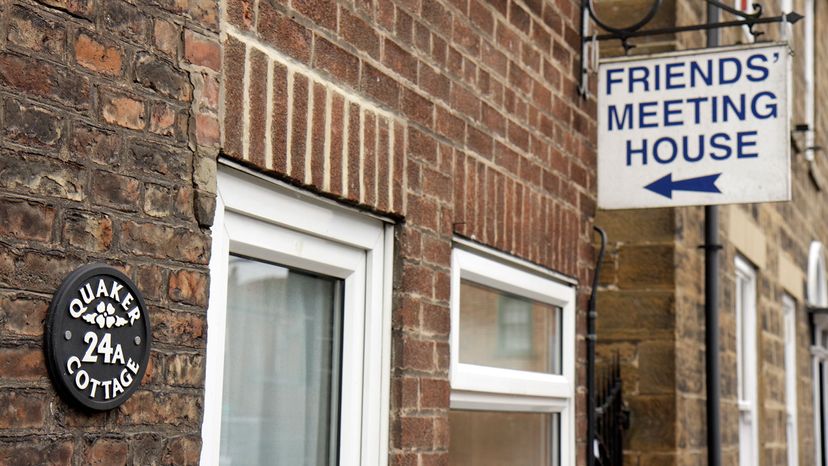 The most recognizable Quaker in the world isn't even a real Quaker. In 1877, the owners of the German Mills American Cereal Company trademarked the image of "a man in Quaker garb" to make their rolled oats seem more wholesome and honest. But wait, isn't he supposed to be William Penn, the Quaker who founded Pennsylvania as a utopia of religious tolerance and brotherly love? No, the Quaker Oats guy is not an actual person, says the brand, but rather an image that reflects the Quaker values of "honesty, integrity, purity and strength."
So who are the real Quakers, formally known as the Religious Society of Friends? The first Quakers were a renegade Christian sect that broke with the Church of England in the 17th-century. Modern-day Quakers live all over the world, come from all walks of life and espouse a wide diversity of beliefs. The central conviction of Quakerism is that God (or "the Divine" or "the Light Within") dwells in every man and woman, and that each person can receive direct revelation or inspiration from that same spiritual source.
Today, Quakers are relatively few in number — 380,000 members worldwide, according to Friends Journal in 2017 — but strong in a faith that encourages real-world action. Quakers live out their core principles through "testimonies" that include pacifism, environmentalism and social justice. To learn more about Quakerism past and present, we spoke with Robynne Rogers Healey, a historian of Quaker Studies at Trinity Western University in Canada.