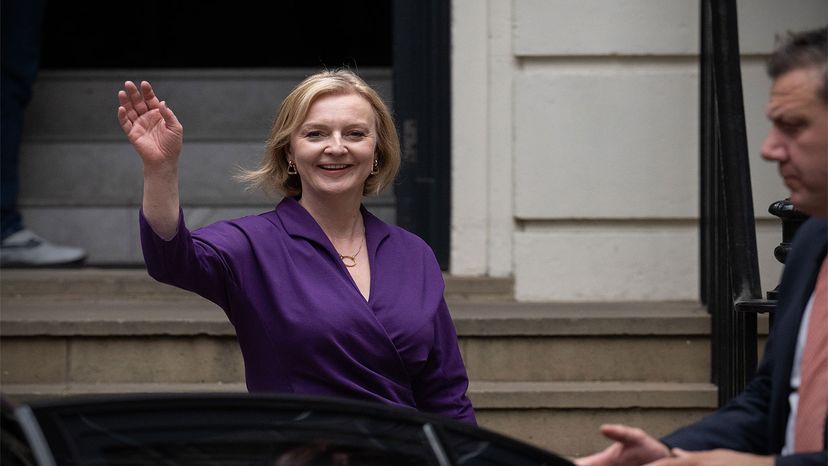 The United Kingdom's next prime minister will be Liz Truss. After a two-month contest, Conservative Party members have chosen her as their new leader. Truss traveled to Balmoral in Scotland Sept. 6, where she was formally invited by Queen Elizabeth to become Prime Minister and form a new government.
Truss is the Conservatives' fourth leader and prime minister in just over six years. She's Queen Elizabeth's 15th prime minister, and the third woman to hold the job.
Her rapid rise to the top started in 2010 when she was first elected to Parliament. Four years later, she joined David Cameron's cabinet as environment secretary. She went on to serve as justice secretary and then chief secretary to the Treasury under Theresa May, and as international trade secretary and foreign secretary under Boris Johnson.
Truss is an avowed economic libertarian. She enthusiastically supported to remain in the 2016 referendum on the U.K.'s membership of the EU but subsequently became a born-again leaver. She has preached the benefits of Brexit and adopted a notably hawkish stance against Russia over its invasion of Ukraine.
Truss' brand of economic libertarianism, political optimism and hawkishness proved decisive in the 2022 leadership contest. Despite a number of gaffes and U-turns, her tax-cutting agenda, coupled with her erstwhile loyalty to Johnson, gave her a substantial edge over Rishi Sunak.
As the new prime minister, Truss faces a number of daunting challenges: rampant inflation, eye-watering energy costs, deteriorating public services, ongoing industrial action and an independence-minded government in Scotland. Overseas, she must contend with the war in Ukraine and troubled relations with the European Union.