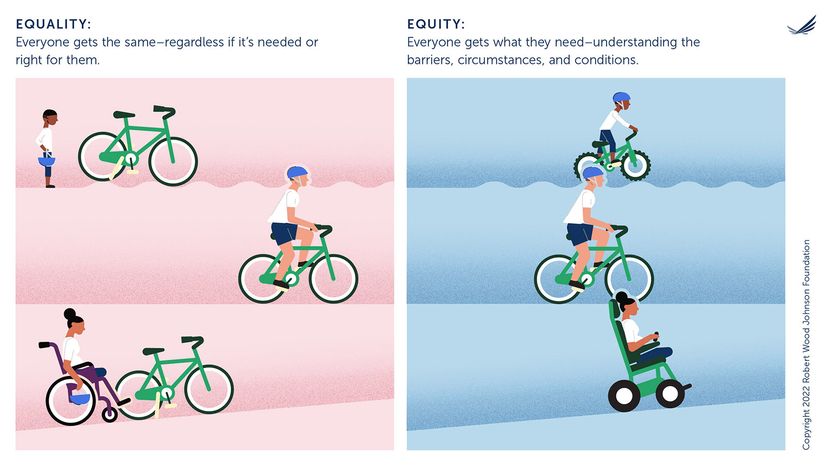 Equality is one of America's most cherished values. It's enshrined in the Declaration of Independence — "We hold these truths to be self-evident, that all men are created equal" — and is the foundation of the 14th Amendment to the U.S. Constitution, which promises "equal protection of the law."
Equality is undeniably a good thing, but when it comes to addressing some of America's most entrenched societal challenges — the widening gap between poor and rich, rising crime and substance abuse, persistent achievement gaps in education and employment — equality just isn't going to cut it, many say.
A better goal, they argue, is equity. Although the words sound almost identical, there are important differences between equity and equality. To help us understand those differences, we reached out to Joanna Shoffner Scott, CEO of the Stamey Street Consulting Group, which helps organizations identify and address racial inequities.