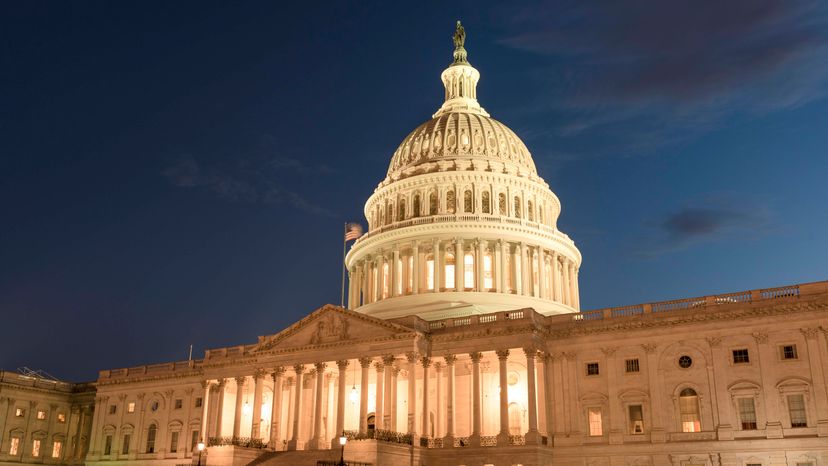 With accusations swirling around Alabama Republican senatorial candidate Roy Moore, there's been increasing speculation that if Moore wins election in December, other legislators might try to keep him out of the Senate.
But how would they do that? They can't bar Moore from taking office. According to a 1969 U.S. Supreme Court decision, Congress only can deny a seat to someone if that person doesn't meet the constitutional requirements of being a U.S. citizen, doesn't reside in the state he or she has been elected to represent, and in the case of a U.S. senator, isn't at least 30 years old.
That's why Sen. Cory Gardner, a Republican from Colorado who heads the National Republican Senatorial Committee, has advocated an unorthodox solution. In a statement issued on Nov. 13, Gardner said that if Moore wins, "the Senate should vote to expel him."
In a scenario sketched out in this Politico article, Moore first would have to be sworn into the Senate, so that the body could start the process of kicking him out. Article I, Section 5 of the U.S. Constitution gives the Senate the power to expel a member, provided that a two-thirds majority approves the resolution. As this 2012 Congressional Research Service report explains, expelling a senator is simpler than removing a U.S. president from office, which requires the House of Representatives to pass articles of impeachment and the Senate to hold a trial and vote for conviction.
But that doesn't mean it would be easy. Only 15 senators have been expelled in the nation's history, and the last one was in 1862, according to a list on the U.S. Senate website. And none have been expelled for actions that occurred before they became senators. As the CRS report notes, the Constitution doesn't specify the grounds for expulsion, but most instances "have generally concerned cases of perceived disloyalty to the United States, or the conviction of a criminal statutory offense which involved abuse of one's official position."